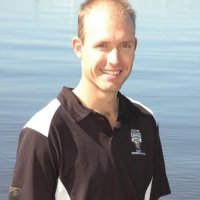 Saturday, 5 September 2009
Kununurra born Christian Bloecker expects to return to his family's 1100 hectare farm in the Ord River Irrigation Area at the end of the year, equipped with a Bachelor of Science in Agriculture and a Bachelor of Economics from The University of Western Australia (UWA).
At 24, he also expects to 'hit the ground running' and intends making an impact not only at the family farm level, but also with Stage Two of the Ord River Irrigation Area.
"I see the Ord becoming not just Australia's food bowl, but South-East Asia's food bowl and I want to play a role in helping it get there," Mr Bloecker said.
"The physical and business environment is just right. It's got the soil, weather, water and very innovative farmers who can reliably grow high yielding, quality food crops in the Australian winter.
"What it needs is a more developed infrastructure, more people, more research and development and investment from government and private enterprise if it's to reach its obvious potential.
"However, we must balance the need for large-scale crops, such as cotton, rice, sugar cane and sandalwood, to underpin this growth with a diversity of crops to ensure the long-term sustainability and profitability of the Ord," he said.
Christian's parents, Wilhelm and Gabi, after migrating from Germany, moved to Kununurra in 1982, where this year they've grown chickpeas (160 ha), borlotti beans (100 ha), maize (85 ha) and chia (270 ha), plus melons and pumpkins.
This year the Ord is harvesting a total of about 550 ha of chickpeas, 200 ha of borlotti beans, 250 ha of maize and 1000 ha of chia, with only an average total crop expected due to insect pressure and some variable weather during the growing season.
The Bloeckers grow Macarena and Kimberley Large Kabuli chickpeas (garbanzos), with the latter variety bred by UWA Institute of Agriculture Director, Winthrop Professor Kadambot Siddique, when Director of the UWA-based Centre for Legumes in Mediterranean Agriculture.
Christian elected to do the double degree in agricultural science and economics at UWA because he believed it would give him a more balanced knowledge background, integrating economic theory with the science of agriculture and because of the high reputation UWA agricultural science graduates have.
About 25 per cent of UWA agriculture students combine agriculture and business programs and  these students generally require a TER higher than UWA's usual entry requirement of 80.
Majoring in international business economics, he also chose economics over commerce because economics would give him a bigger, more global perspective and he could adequately learn the commerce side "on the job at the farm".
Christian's final year project in his Bachelor of Science in Agriculture is investigating the germination of Indian sandalwood, which he's been able to do with the support of a scholarship from Tropical Forestry Services, Kununurra's largest sandalwood grower and a studentship with the Department of Agriculture and Food WA.
Along with his double degree studies at UWA, Christian credits his preparedness to make an impact in his family's farming operation to his willingness to seek knowledge, which included a one year agricultural apprenticeship in Germany, when he first left secondary school in Perth.
Also, from September 2007 to July 2008, he studied nematodes, irrigation, insect behaviour, water management and plant breeding at the University of California Riverside, USA, under a UWA student exchange program.
"Something like this not only gives students credit in their UWA course, but also gets them out of their comfort zone and challenges them, which I believe is essential," Christian said.
"And this is what UWA, especially the Institute of Agriculture and the Faculty of Natural and Agricultural Sciences, is all about.
"The courses they offer and the teaching and research staff at UWA challenge students to develop into graduates who will make a difference in the real world, whether that be in research, on-farm, in agri-business, or whatever," he said.
UWA Institute of Agriculture Director, Winthrop Professor Kadambot Siddique, said UWA's agricultural achievements continue to grow. At the start of semester one 2009, there were 62 new enrolments in agricultural and natural resource management sciences at UWA.
"We enrol Australia's brightest and best students, our graduates are highly sought after and their employment prospects in agriculture and related natural resource management remain strong, despite a recognised global economic downturn.
"UWA's programs provide a comprehensive agricultural education, from the science of food production to business and economics and natural resource management.
"The Ord River Irrigation Area, especially now Stage Two is underway, will generate more demand for quality graduates and with bright young people of Christian's calibre committed to the area and bringing high skill levels with them, the future is assured." Professor Siddique said.
Media references
Authorised by 'Institute of Agriculture – UWA' and issued on its behalf by Brendon Cant & Associates, Tel 08 9384 1122 Professor Kadambot Siddique (UWA IOA Director) (+61) 8 6488 7012/ (+61) 0411 155 396 Christian Bloecker (+61) 0400 681 638
Tags
Channels

Teaching and Learning

Groups

UWA Institute of Agriculture