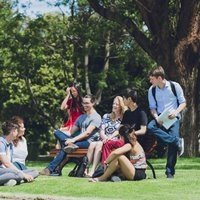 Friday, 18 September 2020
"Special encouragement and assistance should be afforded those who may be hindered in the acquisition of sound knowledge and useful learning by lack of opportunity or means."

As the first free university in the British Empire, one of the missions established in The University of Western Australia Act 1911 is to expand educational opportunities beyond the privileged. Our longstanding commitment is demonstrated through the wide range of initiatives that support Equity, Diversity and Inclusivity among our student body.

Recent reaffirmations of this commitment within Vision 2030, the 2020 – 2025 Strategic plan, and the Experience UWA Strategy, are the impetus behind the development of a UWA Student Access and Participation Framework . This Framework will outline the direction and goals of the University over five years and will support increasing diversity of our student cohort and inclusive practice, acknowledging and valuing the benefit this brings to our community and each other.

The Framework will be developed with consideration to the broader equity and diversity conversation already underway both at UWA and nationally. Recently announced proposed changes to government funding and the impact of COVID-19 present challenges and opportunities for responsive new ways of supporting students. The Framework will reflect an integrated, whole of institution approach supported by strong external partnerships which upholds excellent access, participation, retention and progression outcomes for all students.

The first stage of formal consultation is a survey open to all UWA staff and students. The survey seeks to understand and value the current perspectives of the UWA community, and add rich insight of our backgrounds and experiences.

We are seeking input from the University community to help build a common understanding of student equity and diversity at UWA, and build on and learn from good practice and the expertise of the UWA community and those with lived experiences of diversity. Further opportunities to provide feedback and advice on the Framework development will be open in late 2020/early 2021.

We invite you to complete the survey by Wednesday 7 October , and to share with staff and students within your networks.

Input can also be emailed directly to [email protected] . Students who complete the survey will be eligible to win one of five $100 vouchers.
Tags
Groups

Education Quarterly