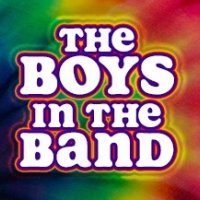 Monday, 14 September 2020
THE GRADUATE DRAMATIC SOCIETY PRESENT
The Boys In The Band
THE FIERCELY FUNNY, GROUNDBREAKING, SMASH HIT PLAY COMES TO PERTH!
https://www.ticketswa.com/event/boys-band
When: 4 - 7 & 7 - 11 November, 7:30pm. 7 & 11 November, 2pm.
A group of men gather in an Upper East Side apartment for a friend's birthday party. An unexpected guest and a street hustler arrive. The drinks are poured and the music is turned up. The evening slowly exposes the fault lines beneath their friendships and the self-inflicted heartache that threatens their solidarity. Secrets are revealed, arguments are unearthed, and blows are thrown, culminating in a shocking game.
This fiercely funny, ground-breaking American play, the first truly honest portrayal of the lives of contemporary gay men, was recently successfully revived on Broadway. Shocking mainstream audiences, it premiered Off-Broadway in 1968, running for 1,001 performances and was subsequently made into a successful feature film with the original cast. At a time when gay characters were seldom seen in commercial media except as crude stereotypes, this play presented a well-rounded view of what critics of the day referred to as 'the homosexual milieu.'
Half a century later, the play is as entertaining, bold, and inspiring as ever. This production is directed by award-winning director Barry Park.
Convocation members can access discount tickets by using promotional code BBCONV when you book online .
Media references
For more information :
Email: [email protected]
Http:// gradswa.blogspot.com
Tags
Channels

Alumni — Arts and Culture — Events

Groups

Convocation Conversations