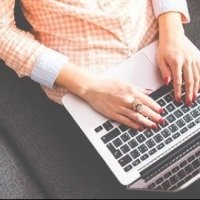 Wednesday, 9 September 2020
Earlier this month the Australian Government passed legislation that makes it an offence to provide or advertise academic cheating services. This is good news for our students and for the higher education sector.

Contract cheating, or ghost writing services, pose a significant risk to students who choose to access these sites and services. Not only could accessing these sites and employing the services of a ghost writer be in breach of UWA student conduct policies and face academic penalties, there are documented cases at Australian universities of attempted blackmail from the online services made to students if they fail to pay the provider for the contracted essay, report or assignment.

By reducing the vast supply of online cheating services that are accessible 24/7, and increasing the awareness of the support services available to our students will, we believe, provide a positive experience for our students, giving them a strong sense of achievement and a degree they can be proud of.

UWA is at the forefront of upholding academic integrity and academic standards and endorses and follows the academic integrity and best practice principles set out by Universities Australia. We believe there is no compromise. Students who cheat and who are involved in cheating put their degree at risk and face a range of penalties varying in severity and possibly resulting in exclusion.

How we are helping our students

The UWA Academic Integrity Working Group consists of academic and professional staff, and student representatives, who are working to educate our students on the dangers of accessing contract cheating sites.

An awareness campaign 'Academic Integrity. Be aware, be smart. There is no compromise' is being rolled out next month to help our students identify contract cheating websites, understand the academic and personal risks of using these services, and to raise awareness of the resources available to assist with their assignments and exams.

We are also encouraging our students to participate in a national survey for university students across Australia about commercial academic cheating services. Led by Dr Guy Curtis, Senior Lecturer, School of Psychological Science, the information collected will help universities, researchers and the government understand the use of academic cheating services so we can improve our assessment practices and the support services we have available.

UWA currently has free and secure resources available to assist students with their assignments and exam preparation so they can feel confident in completing their work to the best of their ability. These include:
STUDYSmarter
Studiosity

LinkedIn Learning

Student Assist

UWA Library study support
Turnitin
Counselling and Psychological Services.
Tags
Groups

Education Quarterly