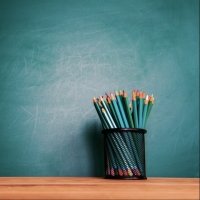 Tuesday, 25 August 2020
Navigating the 'data revolution' in Australian schools
Ross Barron, Bill Louden, Sarah Jefferson, Shamit Saggar and Glenn Savage
---
In follow-up to a recent UWA Public Policy Institute online event on the proliferation and usage of data in our schooling system, we asked several experts what they expect will happen in the medium future.
Schools are awash with data. At no time in history have parents, school leaders and policymakers had such widespread access to data on a dizzying array of indicators about how students, schools and systems are performing.
Schools are also 'data factories', producing new forms of data through the use of online and mobile learning apps and platforms.
This 'data revolution' has been driven by technological advances that have not only made it possible to generate extraordinary amounts of data, but have allowed this data to be widely spread and consumed.
The problem is, navigating the new world of data is easier said than done. Without expertise and skills to know what data can and cannot tell us, it is easy to make ill-informed decisions or use data in unintended or misleading ways.
This is often the case with data generated from large-scale student assessments such as NAPLAN, school performance data on the My School website, or data presented in the form of 'league tables' that rank school ATAR performance.
Rapid shifts towards online learning also raise complex new questions about data privacy and use, and the role of corporate influences in schools. In this context, it is more important than ever to be 'data literate'.
Last month, the UWA Public Policy Institute hosted on online Q&A-style panel that brought together policymakers, researchers, school leaders, teachers and parents to reflect on the possibilities and challenges presented by the 'data revolution' as we enter the 2020s.
Moderated by Associate Professor Glenn Savage , our panel of experts engaged in a wide-reaching discussion about the many uses, misuses and potentials of the rapidly expanding data climate in which we now live, ranging from how parents use data about schools and student achievement, through to how policymakers harness system-wide data to reform our education systems. A full recording of the event can be found here:
Following the event, we asked our panellists to reflect on the conversation and provide a short account of what they see as being the most significant recent changes in terms of how data is produced and used in relation to schools. We also asked them how they see the production and use of data shifting over the coming decade.
Bill Louden, Emeritus Professor of Education, UWA
Australian schools are indeed awash with data. Outsiders may think it is all about NAPLAN tests and school comparisons on the My School website, but there is much more than this. Schools look closely at individual achievement data and use a wide variety of data sources to support their planning and teaching.
Every state and territory has some kind of early years screening assessment, designed to identify children who may be at greater risk and need greater support. These results shape what schools and teachers do, but are not part of public reporting regimes.
Schools use a range of low-stakes assessments to monitor progress and guide their teaching. These include simple measures such as the number of sight words read, spelling test scores or the complexity of books students can read. Most schools also use on-demand standardised tests. The most common of these are the ACER Progressive Achievement Tests (PAT) used in about three-quarters of Australian schools. Where point-in-time tests like PAT or NAPLAN are used to guide teaching, they are often moderated by teachers' more detailed knowledge of their students' development.
In the public awareness, this steady business of checking what students know and using this data to guide teaching is overshadowed by the public reporting of PISA , TIMSS , PIRLS and NAPLAN comparisons. This is often heard as bad news. Australia has definitely been reporting lower achievement in 15-year-old students' performance in PISA. But the good news, for primary schools – and especially in the fast-improving states of Western Australia and Queensland – is that NAPLAN Year 3 and 5 literacy and numeracy scores have improved, PIRLS Year 4 reading scores have improved and TIMSS Year 4 mathematics scores have improved. At least part of these improvements, I think, is due to primary schools' better use of data in the last decade.
Ross Barron, Headmaster, Wesley College
Over the past decade, I think the greatest change has been the inundation of data in schools, much of which is not necessarily relevant in terms of its reliability and/or validity. A key issue is that data may measure performance but is not able to go beyond the numbers to tell the story behind the result.
Another issue is over-simplification in the interpretation of certain data by some parents as well as the media, especially stemming from indicators such as NAPLAN and ATAR. Large decisions and assumptions are being made based on such data. But where are the measurements of soft skills, such as the seven capabilities we measure at Wesley College (Critical Thinking, Creativity, Communication, Collaboration, Commitment, Citizenship, and Continuous Improvement)?
Things are, however, starting to change, as software becomes available that makes sense of the data in real time and relevant terms for educators. This allows teachers to target interventions and differentiate teaching. Resultant data is assessed to determine whether interventions are improving learning or not. This, in turn, influences decisions on resources. The right data, used in the right way, is seeing teachers, parents and even medical professionals working together to case manage the educational journey of students and improve their outcomes.
These developments will continue their evolution over the coming decade, along with data literacy of parents and other stakeholders who will inevitably become data savvy, and be able to distinguish what is important and what is not.
Sarah Jefferson, Director, Australian Council of State School Organisations (ACSSO)
Seismic shifts have taken place over the past decade in terms of the immediacy, depth and breadth of data production. This has, to some extent, removed the traditional 'school gate' between schools and parents. It has foregrounded the accountability of all stakeholders in terms of provision of, and access to, data.
It has also highlighted what is often referred to as the 'Matthew effect' when talking about children's literacy. In using this metaphor in relation to data, the understanding and use of data has seen those without access get poorer, while those who use it effectively and critically get richer. This is an area that needs attention, that is, we need to ensure parents, in particular, are supported in understanding the language associated with this data, thus improving its contextualisation for them.
In acknowledging the plethora of data at the disposal of all stakeholders, parents, teachers and leadership alike, it is timely to commit to the goals of the Mparntwe Declaration for all. In the coming decade, I hope we see a shift towards using this data to support the economic, personal, social and cultural dimensions of education.
The next decade will also see creative and critical approaches to exploring and using data sets to enhance and improve what should be the core focus of our practice: improving the outcomes and lives of young people. Through effective and evolving use of data, we will see the enhancement of the knowledge and capabilities of the next generation.
Shamit Saggar , Director, UWA Public Policy Institute
We should remember two things about the origins of the emerging data revolution in schooling that will colour the next phase.
The first is that there is no going back to an earlier era when such data was not collected, let alone interrogated, by those involved in the compulsory schooling system. Just recall that there was a time when parents had faint idea about the educational attainment of their children when compared with those kids' peers elsewhere in other comparable schools. The data revolution infers that no-one is seriously suggesting there should be a return to that picture, where users of schools were effectively in the dark and paternalistically got what was given, and no more.
This leads to the second contextual observation which is that these changes in schools did not come about in isolation. Right across the public services, the shift took place in favour of gathering information about users' experiences and outcomes. Schools were not exempt. In the jargon this has been known as the new public sector management orthodoxy, putting users in a place to better navigate choice. In doing so, the idea is that they would reward successful providers (schools they felt would enable their children to attain higher grades and better experiences), and also punish poor ones (schools that coasted or failed to show leadership and ambition).
It may pain us to accept that that sort of logic in fact originates from consumers making choices in modern markets. Schooling, we often think, is not like that at all. Regardless of where we stand on this thorny question, the future is likely to feature more tailored data being released which allows better inferences to be drawn about particular children's circumstances and needs.
The data revolution is about to move into a new phase that will permit more informed choices and decisions, but mostly for, and on behalf of, users that are best able to grasp and interpret that data. The public policy challenge will remain to support and empower those who are least able to do so.
---
Ross Barron commenced as the eighth headmaster of Wesley College in 2019. A highly effective leader and experienced educator, Ross has a track record of building high-functioning teams throughout his career. A proud Western Australian, Ross spent his younger years in Kalgoorlie before moving to Perth to complete his high school education. Also an elite sportsman, Ross has played hockey at state and national level. Ross is known for his strong values and his absolute commitment to individual student success – wherever their dreams may lead them. He is married with two children.
Bill Louden is Emeritus Professor of Education at The University of Western Australia where he was Senior Deputy Vice-Chancellor and Dean of Education. He has led many government reviews and inquiries, and has served as chair and board member of state and national statutory authorities responsible for curriculum, assessment and professional standards. He and his colleagues Barry McGaw and Claire Wyatt-Smith have recently completed a major review of NAPLAN, commissioned by state and territory ministers of education.
Sarah Jefferson is course co-ordinator of the Bachelor of Education (Secondary) at Edith Cowan University. She is also unit Co-ordinator of assessment in the Master of Teaching Secondary program. In addition, she is a director at the Australian State School Council of Education. Sarah is currently completing her PhD research in identifying positive veteran teachers and examining the role of social support inside and outside the workplace. Sarah is an experienced educator and her interests include assessment, public education, teachers and student diversity and inclusion.
Glenn Savage is an associate professor at The University of Western Australia with significant expertise in national schooling reform in the Australian federation. He currently leads an Australian Research Council grant that is investigating the role of parents in school decision-making. He also leads a research collaboration investigating collaborative policy design with the Australian Curriculum, Assessment and Reporting Authority. His forthcoming book 'An Education Revolution' (Routledge 2020) examines the reshaping of Australian schooling policy over the past two decades.
Shamit Saggar is the Director of the UWA Public Policy Institute and Professor of Public Policy at The University of Western Australia. He is also Visiting Professor at the Policy Institute, King's College, London. He was previously Senior Policy Advisor to the Prime Minister in the UK Cabinet Office; Associate Pro-Vice-Chancellor (Research) at the University of Essex; Harkness Fellow at UCLA; Yale World Fellow at Yale University; and Visiting Professor of Public Policy at the University of Toronto.
Tags
Groups

UWA Public Policy Institute