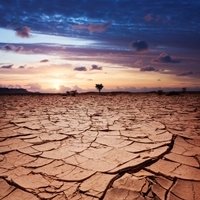 Thursday, 20 August 2020
From late May to early June, more than 40 staff members, including the Deputy Vice-Chancellor (Education) and the Deputy Vice-Chancellor (Research), participated in a series of online discussions exploring how we can work together in research, learning and teaching, and community engagement to have a greater impact on how climate change is understood, and the actions that individuals, communities and governments can take in the face of climate-driven challenges.

The session on research looked at the wide range of UWA expertise, across all faculties, in areas such as: climate change adaptation, renewable and transitional energy, health and social impacts, policy and legal frameworks, agriculture and food security, and sustainable cities.
The learning and teaching session involved breakout groups looking at how we might provide students clearer pathways into climate change careers, and how we can equip people in all professions with a better understanding of the current and likely future impacts of climate change in their fields of work.

Other sessions discussed working with industry and government, the psychology of attitude formation and change, research funding and UWA's investments, strategy and campus plans.

A UWA Climate Change Community of Practice has been formed to provide a forum for staff to share their research and teaching work, with the aims of:
Increasing capacity for climate change research, education and community outreach in Western Australia and around the Indian Ocean Rim;
Establishing a UWA interdisciplinary research and engagement climate change centre with local, national and international perspectives.
This work is timely as the University commences its Climate Change Grand Challenge and looks at how our research, learning and teaching, as well as industry and public engagement activities, can help the community understand and seek solutions for the impacts of climate change. For example, members of the Community of Practice will work on curriculum development to increase the number of units and degrees with content related to climate change. A program of seminars is being developed to highlight UWA research to the University and broader community.

The Community of Practice aims to be inclusive, recognising the range of expertise at the University as well as a range of opinions about impacts and solutions.

Members of the UWA community who are interested in finding out more should contact David Norman, Senior Policy Adviser, Office of the Vice-Chancellor .
Tags
Groups

Education Quarterly