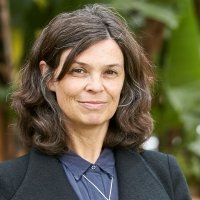 Wednesday, 1 July 2020
COVID-19: The future of cities and urban living
The case for dispersal
Kate Hislop
---
Kate Hislop outlines how the acute awareness of individual responsibility for the health of the community and other lessons learned from COVID-19 add to the shift away from cities and towards suburbia and regional centres – a trend that may bring with it more than just health benefits.
It has been seen before, this groundswell towards suburban living signalling a shift away from cities. In parallel is a surge in the cultivation of gardens – indoor, rooftop, courtyard, vegetable patch. The response emerging across the globe, fed by today's pandemic health concerns, has similarly been underpinned historically by fears of sickness believed to be induced and spread by overcrowding.
In the early nineteenth century the anti-urban sentiment of a burgeoning British middle class fuelled migrations of two kinds: one, via the freshly minted railway technology to the newly popular suburbs situated between city and countryside; two, across oceans to distant colonies. This was partly the context from which white settler Australia emerged.
Strikingly, the Swan River Colony had been envisaged in 1827 as an ideal spot for a convalescent station for Britons based in India. Though at the time this idea did not take hold, COVID-19 has encouraged many to consider the possibility that suburbia's relative openness might provide the protection, healing and recovery implied by 'convalescence'.
The pandemic has brought into sharp focus a number of priority areas for research, and that of the built environment is high on the list. Articles appear daily, across news and social media sites, addressing ways in which the design, construction and occupation of cities, buildings and spaces will or should be influenced by the dual health and economic crises affecting the world. The collapse of health care systems, the enormous toll on older vulnerable people in care facilities, spikes in domestic violence, and pressure to protect the homeless, have all underlined the imperative to address social, policy and design factors moving forward.
In Australia, COVID-19 arrived hot on the back of an extreme bushfire season from which affected communities will take years to recover. Many took this as indication of an urgent need for environmental action. While the pandemic quickly inserted different priorities of its own, it is inescapable that carbon emissions are forecast to reduce by about 5 per cent in 2020, though at great cost to global economies.
A challenging conundrum faces governments and citizens everywhere: how to balance and optimise the health impacts and recovery of populations, economies and environments?
COVID-19 insights gained
Physical and material matters are important considerations. Certainly there will need to be investment in research and development to support adoption of policies and technologies that frame choices made by architects, designers, owners and authorities with regard to building sizes, types, forms, materials and densities. But alongside the layout and fabric of our built environment will be the need for an enduring set of post-COVID values and behaviours.
We learned in the initial stages of the pandemic that the protection of our own health as individuals needed to be considered as, in fact, integral to the protection of the health and lives of our communities as a whole. Individual responsibility and accountability needed to be matched by a strong sense of collective thinking. In this inward and outward looking was, and is, the essential act of caring for and about our families, neighbours, environment and futures.
Changes in urban design and architecture will occur in parallel with societal behavioural shifts. These have been catalysed already with COVID – distancing has in some cases radically changed where and how we work, learn, and interact. Multiple industries – educational, health, corporate, financial, telecommunications – have discovered flexibility and opportunity in the rapid shift to working and communicating through online platforms.
It has caused and enabled a review of priorities: in our 24-hour days, what proportion would we ideally spend on the things that make up our lives? And where could we spend them? It has encouraged a recasting of the balance between the individual and collective: what is good for one may now also be better for all.
Without implying that the concentration found in cities is not desirable, viable or safe, it is worth exploring dispersal as a strategy that could be transformative of wider community welfare. Dispersal has obvious spatial manifestations. It characterises the familiar low-density distribution of populations and functions in suburbs; it also operates at the macro-scale – in Australia especially so.
More than two-thirds of the nation's headcount is concentrated in capital cities, while the remainder is thinly spread across regional and rural areas. This scattered populace is serviced by a decentralised provision of infrastructure and resources, often regarded as either inadequate or expensive and wasteful. As well, in our contemporary urbanising world, cities are perceived as the cosmopolitan (and hence enriching) centres of diverse social, cultural and economic activity seemingly difficult to replicate in a dispersed model. So goes pre-COVID thinking.
Post-COVID, dispersal might be seen differently, as the means to assure the future of human health, prosperity and the environment. This is of course notwithstanding the need to carefully constrain and punctuate the sprawl of existing metropolitan urban footprints and their ecologically damaging expanse of impermeable surface.
In addition to what might be a suburban rejuvenation, a strategic repositioning is already in swing in Australia and elsewhere. This is the shift to regional centres – with the sea- or tree-change phenomenon increasingly gathering momentum in recent years. Australia, according to ABS figures , is one of the most mobile societies in the world. Coupled with significant numbers of people now indicating a preference to continue some amount of permanent working from home, connected remotely to workplaces and colleagues, a move to regional nodes is eminently possible and desirable.
Achieving balance
The advantages of dispersal for individuals and households include the chance to control flexibility and balance. Balance in turn can enable gender and social equity: women working more from home have found themselves paradoxically more present – virtually – in the workplace.
Recent Australian data points to the considerably increased productivity and value to businesses of female leadership – might we see improved representation of women in top roles if their lives can be managed more flexibly? Balance might also be more child-centric: parents spending less time in long commutes may be more available for children.
Balance also benefits the environment: households can productively and sustainably participate in subsistence farming and contribute to the upgrading of regional ecologies. Social, economic, environmental and mental health outcomes could improve all round.
The benefits of dispersal are readily apparent at the scale of the populace. Municipalities around Australia are already investing in hundreds of additional kilometres of cycleways within and beyond cities. Suburbs and regions are recast as places of community-led productivity and self-sufficiency; regional nodes are increasingly destinations for satellite activity connected remotely to CBD centres; educational and other institutions will expand their regional presence to support the growth of knowledge, expertise and careers. Quality of aged care and social housing can be improved in smaller interspersed facilities.
The lessons from COVID-19 may not be so different from the founding principles noted in the introduction to this piece: that access to nature, open space and gardening brings myriad health benefits; and that the welfare of people, economies and environments might be effectively realised through the dispersed provision of accommodation, institutions and infrastructure. The indicators are that the recovery and future shape of our environments may be secured in part through public investment in building for distributed communities that are strongly connected and collectively minded.
---
Dr Kate Hislop is Dean and Head of the UWA School of Design. A registered architect, she has teaching and research interests in Australian architecture and urbanism, suburban cultures, comparative settler colonial histories, and nineteenth century visual studies.
Tags
Groups

UWA Public Policy Institute