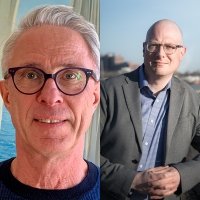 Wednesday, 1 July 2020
COVID-19: The future of cities and urban living
Climate emergency, COVID-19, Black Lives Matter: urban planning's insurgent moment
Roger Keil and Sean Hertel
---
Emphasising its critical role in responding to COVID-19, addressing systemic social-spatial inequities and tackling climate change, Roger Keil and Sean Hertel make the case for courageous urban planning in times of crisis.
Can urban planning be a force of change?
Of course, it can, and it should, but we've known for a while that it isn't. We learned it in graduate school, we have experienced it in practice, and we have taught it to our students: urban planning is too often a practice that cements the status quo.
Despite creating many sparkling visions, planning and planners have too often failed to deliver on promised world-changing results and have instead contributed to technocratic urbanism . While John Friedmann has expounded the possibilities of planning as a positive force of social change, especially when pressed and enabled by social mobilisation, and even insurrection, much of the outcome of urban planning in reality has contributed to the maintenance of the status quo.
Some of this failure is structural: planning in a society ruled by the market will deliver marketable results. In less glib terms, it must be assumed that planning normally first serves the purpose of capital accumulation through the production of space and produces use values almost as an afterthought.
In political terms, this means that planning is an instrument of power; in social terms it means that it tends to increase the socio-spatial disparities characteristic of our neoliberal, austerity-ravaged cities.
But that would be too simplistic an analysis. Planning doesn't occur without planners, and planners are not entirely beholden to the laws of capital accumulation. They have space and agency .
Still, when we ask planning to hedge in the impulse of the market's free reign, we need to be aware of the fact that planning regulations and urban public policy may not be a match for the systemic laws of urban development that are engrained and change slowly, often leaving legacies of inequalities that shape the social fabric of the city.
A prime example remains the pernicious practice of restrictive covenants and redlining in the United States that kept black people from homeownership which still today create, as Keeanga-Yamahtta Taylor notes, "the perception that [residential segregation] is an unchanging, even permanent, fact of American life [and] the crises spawned by the spatial, economic and social isolation of African Americans throughout the 20th century are still generating consequences".
Socio-spatial inequities and the crises of 2020
But planning needs to be challenged nonetheless to stand up for its self-proclaimed values, importance and the disadvantaged when the moment presents that possibility. We are currently living through such a moment in which, as urban planners such as James Holston and Leonie Sandercock have taught us, "insurgent urbanism" and "insurgent planning" are not just possible, but unavoidable.
In the early months of 2020, three fundamental crises have come to define the politics of planning in the cities of the world. The first crisis existed before and was already in full force as the year began: the climate emergency defined the media headlines of the world as a bad season of storms, fires and floods had ravaged urbanised landscapes across the globe.
The second crisis for the world of urban planning came when COVID-19 forced the world's cities to impose unprecedented lockdown measures and hesitant schedules for reopening during the northern summer. Just as people around the world had become somewhat used to the slogan "staying at home" (with all its difficulties we have no space here to discuss), the brutal police killing of' of African American George Floyd on 25 May in Minneapolis set loose a profound and widespread wave of protests against anti-black racism and police brutality and of solidarity with "Black Lives Matter" actions across the planet.
In each case, planning was both well-intentioned and a failure; it inadvertently championed the status quo despite its change-making claims. To build carbon-neutral urban environments had long been far from the top of the list of priorities in planning practice. In fact, the history of the 20th century is replete with examples to the contrary.
Cities were planned and built as if the planet had unending resources. And although, more recently, planning mantra had prescribed compact and dense urbanism, cities continued to sprawl massively in extended forms across the Earth, and planners – with varying degrees of enthusiasm and politically-induced pressure – prepared, signed and implemented the necessary paperwork for it to continue.
To make matters worse, at the other end of sprawl, urban environmentalism and progressive urbanism – the twin ideologies planners like to live by – often became more or less deliberate helpers of gentrification.
There are clear overlaps in the density of bicycle infrastructure and pedestrianised areas with the most expensive and often whitest areas of cities. Suburban environments were left to the poor that had to deal with lack of reasonable public transit service and were forced into a life structured by automobility.
But let's leave the climate emergency discussion for another time and deal here with two more pressing issues, not unrelated to climate change, but certainly more prominent in everyone's life at this time.
The COVID-19 pandemic mercilessly exposed the legacy of political and market frustration of, in combination with professional timidity, aspirational city planning. In many parts of the world the hardest hit areas in terms of infections, deaths and pandemic-related social consequences were those areas described, by our Toronto colleague Jay Pitter as " forgotten densities ": "favelas, shanty towns, factory dormitories, seniors' homes, tent cities, Indigenous reserves, prisons, mobile home parks, shelters and public housing."
A generation of planning by picking winners and promoting creative, gentrifying urbanist solutions had left many communities vulnerable when the pandemic arrived. A century of public health progress in urban environments was tested by the abandonment of fringe and vulnerable communities by planners, politicians and the private sector, all bent on adhering to regimes of cost-cutting and profitability.
As debates on reopening started, once again, urbanists prioritised rather tone-deaf design measures, such as more park space, wider sidewalks and more extensive bicycle paths, as solutions to a crisis borne of socio-spatial inequities from decades of neglect of the social and welfare system where people of colour and women tended to be the most vulnerable.
Much of the debate on future urbanism is caught up in false dichotomies of density and sprawl. Planners need to admit that we live in more complex and nuanced environments, that ours is not a binary world and neither are the approaches to challenges.
As we are moving forward, then, planning needs to make the right choices and prioritise putting people and the lived experience at the centre of our inquiry, using empathy and imagination as the gateway into (re)envisioning built form and function; focus on software instead of hardware (that is, on how spaces and places are perceived, accessed and used); be about social mobilisation instead of technical application, with a focus on how people are organised in the community and how private and public spaces alike are negotiated. And finally, be courageous and see this as a moment of change rather than continuity.
The grief and anger evoked by George Floyd's death poured itself into a profound reassessment of priorities in urban planning, design and policy. While the slogan "Defund the Police!" became the movement's signature, we want to stress here the specific urban planning related issues that came to the fore in the weeks since the tragedy.
Americans, and in fact people around the world, learned quickly that cities were designed and planned to work against black and other oppressed people . Planners, designers, architects, and other urban professionals cannot deny the responsibility, regardless of intention, they have carried in making things in our cities worse, not better. This has to be addressed urgently in our educational institutions, in our planning curricula, in our planning practice.
"A Call to Courage": The resurgence of agency in urban planning?
The death of George Floyd was the trigger for the most profound and powerful global social movement at least since the antimilitarist coming together of much of the world's public on February 15, 2003, when millions hit the streets in demonstrations against the US and UK-led invasion of Iraq.
In the world of planning, immediately, African Americans and their allies around the globe insisted on their agency in urban planning and design. Among the many who spoke up and made their presence known was BlackSpace , a self-described "interdisciplinary collective, seeking to bridge policy, people, and place, with a mission of equity and justice" striving "for environments that recognise, affirm, and amplify black agency, discourse and thought."
The collective's manifesto proclaims a set of principles that could not be farther from the rulebook of statutory planning documents, and not closer to the experience of oppressed urban communities, African American and others like them everywhere.
In Canada, where we live, Jay Pitter has similarly rallied planners around the slogan " A Call to Courage " distributed in the form of "An Open Letter to Canadian Urbanists" on the platform of the Canadian Urban Institute. Reacting explicitly to the silence of mainstream urbanists on issues related to "anti-black racism," Pitter calls upon "collective action and humility from urbanists from all racial backgrounds, professional disciplines (including unsung grassroots leaders) and cities."
Planning needs to realise that it is now in insurgent mode or it is nothing; that planning without intervening against the status quo is not planning at all. This is especially true for the settler colonial societies like Australia and Canada where debates on race, urbanism and a heating planet have converged into burning fiascos of torched forests, flooded suburbs, continued police violence against indigenous and black people, and dramatic socioeconomic and socio-spatial inequalities in a concentrated, gentrified urban system that dominates a continent-sized national space.
We have work to do, and planning needs to be part of it.
---
Roger Keil is a Professor at the Faculty of Environmental and Urban Change, York University in Toronto. He researches global suburbanisation, urban political ecology, cities and infectious disease, and regional governance. Among Keil's recent publications is Suburban Planet (Polity 2018). @rkeil
Sean Hertel is a Registered Professional Planner and Lecturer in the planning schools at the University of Waterloo and Ryerson University in the Canadian province of Ontario, and leads a small Toronto-based practice at the intersection of transit, intensification, and social equity. @Sean_Hertel
Tags
Groups

UWA Public Policy Institute