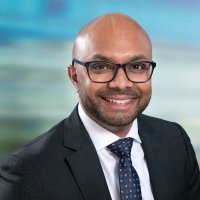 Wednesday, 1 July 2020
COVID-19: The future of cities and urban living
New or normal? WA's infrastructure needs post-COVID-19
Noel Richards
---
Noel Richards provides some insights on the implications of COVID-19 for WA's infrastructure needs and planning, looking at both trends that predated but were accelerated by the pandemic and new demands emerging from it.
As governments around Australia move to accelerate a variety of infrastructure projects to help get state and national economies back on track post COVID-19, a critical question to ask is: "Are we building the right infrastructure for the future?"
An underlying question that needs to be answered first is how might WA's future change as a result of COVID-19? Pondering this question is not about accuracy but preparedness.
Good crisis management never consists of just 'Plan A'. The best way to prepare for uncertainty is to formulate a range of possible scenarios and be ready for each. Scenarios are not predictions about what will happen, but rather potential futures which open our eyes to hidden risks and new opportunities.
So here are some thoughts on emerging trends that could shape WA's future infrastructure needs.
Work from home anywhere
Perhaps the most obvious trend from the pandemic is remote working. Many Perth corporates continue to encourage or require their staff to work from home, and many of these employers plan to retain some form of remote working arrangements once the threat of transmission is firmly in the rear view mirror.
Considering the types of occupations and sectors that characterise the WA workforce, our estimates suggest that almost 40 per cent of the WA workforce can operate remotely.
But it's not just about substituting a trip to St Georges Terrace for the home office. Many commentators have noted that COVID-19 is merely accelerating 'future of work' trends that were emerging even before the pandemic.
As Deloitte Australia's Chief Strategy and Innovation Officer, Rob Hillard, recently put it : "The change (to remote working) means that instead of staffing with the best person available onsite, jobs will be available to the best person anywhere."
The jobs site Seek recently added 'remote, work from home' to its list of job locations within its search function.
As many Australian employers, who rushed to implement remote working capability during lockdown, now observe some of the positive productivity impacts of that change, the nation's labour market could become just that much more integrated in future.
With more than 20 per cent of WA's labour force currently unemployed or underemployed, and a significant emphasis by the State and Commonwealth Governments placed on re-skilling and up-skilling displaced workers, it is possible that the jobs these individuals secure or move to in future may not see them get back in the car, the bus, or the train to commute to one of Perth's employment hubs.
But remote working needn't sound the death knell for transport infrastructure. Rather, it could signal the need to shift priority from hub-and-spoke public transport systems to more laterally connected suburbs in future. And for roads under this scenario, perhaps investment might need to focus less on freeways and highways, and more on suburban arterials, regional networks and local roads.
Local and loving it
Underpinning a possible shift in transport investment priorities is not only new remote working behaviours, but also something old : longstanding State Government planning policies aiming to create vibrant 'activity centres' dotted around the Perth metro area.
Ask any expat why they decided to settle in Perth and the answer invariably comes back: "lifestyle". Remote working trends together with investment to make our suburban activity centres better could mean we could enjoy more of Perth's lifestyle trump card.
However, we should be careful not to lose all the benefits of centralised employment under this scenario. And infrastructure may have a role to play here too.
Economics has long recognised the importance of 'agglomeration economies' – productivity and other benefits that stem from firms and people locating together in cities and industrial clusters. This is the basis upon which central business districts develop and a driver of service sector growth. But in a possible 'living and working local' future, these benefits could be sustained through suburban co-working spaces and local innovation precincts which allow smart, innovative and creative people to still meet, mingle and make some commercial magic happen.
And 'loving local' need not mean suburban. For example, what are the infrastructure implications of significantly increased intra-State tourism? With COVID-19 potentially a threat over the long term, West Aussies could be venturing out more into their own backyard. But what does this mean for our regional road and aviation networks with regard to connectivity, cost and safety? Can investment help unlock some of our tourism jewels?
Flight to the fringe
Even though WA has done a stellar job in flattening the curve of infections, the road to economic recovery will be hard. The destruction of wealth and high uncertainty caused by COVID-19 will see WA consumers maintain a tight rein on expenditure for a number of years.
Tight budgets combined with remote working trends and the rise of suburban activity centres, could see a flight to Perth's urban fringe. Even before COVID-19, the State Government's official forecasts envisaged population growth on Perth's urban fringes outpacing inner suburban areas by a factor of four between 2021 and 2031.
The core reasons for this growth differential reflect issues that will be even more pertinent post-COVID than when the forecasts were prepared: affordability and lifestyle. The cost of housing is lower on the urban fringe, reflecting lower accessibility to services and employment. But more remote working and investment in activity centres could change this perceived 'distance disadvantage'.
And lifestyle – often defined in Perth by access to the coast, proximity to open space, and lot size – may be more of a driver in housing choice in future if more homes double as offices. The extra space for a desk and/or the bigger back garden may be more attractive than ever.
The foundations for this flight to the fringe are already being laid, with significant stimulus offered by the WA and Commonwealth Governments to kick-start residential construction. The rise of the urban fringe has important implications across a range of infrastructure – from education and health to utilities, justice, transport and recreation.
Infrastructure for the future
But perhaps the biggest trend that ought to shape our infrastructure needs post COVID-19 is our long-term economic road map. We would never start building a highway or rail line without knowing its precise route. So why would we develop a long-term infrastructure strategy without a long-term plan for the State economy?
The current upheaval presents an opportunity to take stock of our future and plan our economic path to ensure we are set up for the future. Some thinking is needed on how our comparative advantages intersect with the needs of a changing world post-COVID. And an infrastructure strategy should then help WA capitalise on that intersection.
Here's an example. As the world's workforce goes more remote, giving staff access to portable electronic devices such as mobile phones, computers and tablets is likely to be a necessity rather than a luxury for employers from New York to Mumbai. Many of these devices need lithium-ion battery technology.
WA is the world's largest lithium producer and a significant producer of other battery minerals. Even before COVID hit, one of the highest growth markets for the global lithium battery sector was for use in portable electronic devices.
What does this intersection of potentially explosive global demand growth and related battery minerals mean for infrastructure here? Accelerated development of industrial precincts around these strategic mineral processing facilities might enable quicker integration across the battery supply chain in WA.
Here is another example. COVID-19 has seen some mine operators execute secondary control rooms, equipped with relevant hardware and network capabilities to allow seamless handover between shifts in separate locations. Some have also executed remote capabilities which enable their workers to operate and maintain control of on-site activities from the safety of their homes.
These changes today are likely to accelerate the adoption of digital technologies in the mining industry in future. As WA's most important sector unlocks the value of intelligent operations, how can infrastructure help position us as a pioneer in digital 'nerve centres' and encourage the take-up of such operational changes in other sectors? Should we be encouraging investment in data centres to help make this a reality?
No time like the present
With Infrastructure WA releasing its draft discussion paper on WA's 20-year Infrastructure Strategy in late June 2020, the time is right in WA to have these conversations and plan for the right infrastructure at the right time.
---
Noel Richards is a Partner of Deloitte Access Economics, Perth.
Tags
Groups

UWA Public Policy Institute