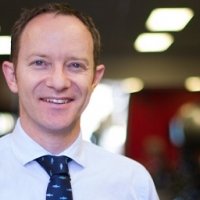 Wednesday, 24 June 2020
The University of Western Australia has been awarded $1 million in funding from the State Government to progress research important for improving knowledge and understanding of COVID-19 and its impact.
The funding supports five UWA projects that will contribute to protecting Western Australians and the treatment and management of COVID-19. The UWA projects are part of a COVID-19 research program coordinated by the Department of Jobs, Tourism, Science and Innovation and the WA Chief Scientist.

Dr Gavin Flematti from the UWA School of Molecular Sciences has been awarded $250,000 to lead a project that examines how WA biodiversity resources might be used to treat COVID-19. About 4,000 plant species in WA's South West are not found anywhere else in the world, as are many fungi and marine species. Compounds with antiviral properties have been discovered in species from elsewhere. The research team will test compounds from WA species for antiviral activities as potential compounds for combating COVID-19.
A research project coordinated by Associate Professor Allison Imrie from the UWA School of Biomedical Sciences will receive $250,000. The team will develop tests to detect antibodies for investigations of COVID-19 and immunity to re-infection for people who have had the disease. Antibody tests may also identify people who become infected but do not develop symptoms or develop mild disease, a group estimated to represent up to 50 per cent of all COVID-19 infections.
Professor Pat Dudgeon from UWA's School of Indigenous Studies and her team will examine Aboriginal health and the care of elders impacted by COVID-19. The project, which receives $200,000, will include the development of a framework to inform culturally appropriate responses to Aboriginal mental health issues, exacerbated in the COVID-19 environment. Professor Sean Hood, Head of Psychiatry in the UWA Medical School, will lead a project that will examine the social and mental health impacts of COVID-19 for specific groups in the community and the broader population. The project, awarded $150,000, aims to reduce duplication and speed up the translation of research findings to improve mental health care and policy.
Professor Jon Watson, Executive Dean of the UWA Faculty of Health and Medical Sciences, and his team will receive $150,000 funding to support a project that will develop a database to record and collate essential clinical information on patients for improved clinical trial management. The database will enable the assessment and comparison of the results of COVID-19 research and treatment trials
Media references
Jess Reid (UWA Media and PR Adviser)                                                                                      08 6488 6876
Tags
Channels

Media Statements — Research — Science — University News

Groups

Faculty of Health and Medical Sciences