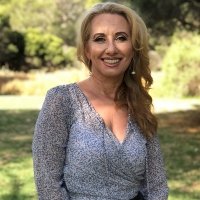 Wednesday, 24 June 2020
Tackling family and domestic violence among refugee communities
Using a trauma-informed approach to inform Best Practice Principles for Interventions with Domestic and Family Violence Perpetrators from Refugee Backgrounds
Karen Martin
---
Karen Martin underscores the importance of acknowledging past traumas suffered by refugees, both pre- and post-settlement, and taking them into account in the design of domestic and family violence interventions.
One of the overarching Best Practice Principles for Interventions with Domestic and Family Violence Perpetrators from Refugee Backgrounds is 'all FDV (family and domestic violence) interventions with individuals, families and communities from refugee backgrounds are trauma-informed'.
Trauma is an emotional response of intense fear, helplessness or horror to an event which would be considered distressing to almost everyone and generally outside the range of usual human experience. Trauma-informed practice involves recognising, understanding and responding appropriately to the impact that trauma may have on an individual. Physical, psychological and emotional safety underpin trauma-informed cultures and environments, which also promote a sense of control and empowerment.
Domestic violence interventions for refugees need to account for individual experiences of trauma, both pre- and post-settlement, as well as feelings of safety. For refugees, experiences of trauma and living in fear are common. Experiences of trauma are sometimes classified by an individual's report of their worst-ever event. The worst-ever event for refugees is often too traumatic for many non-refugee people to conceive. For refugees, feelings of safety prior to settlement are almost universally missing.
Compounding the experience of pre-settlement traumatic experiences, forced relocation and culture shock, is the intergenerational trauma experienced by many refugees. This transmission of the impact of trauma on subsequent generations, although somewhat heterogeneous, tends to exacerbate the powerlessness, lack of control and sense of safety for refugee families.
While these past traumatic experiences do not excuse violent behaviour, evidence indicates that prior experience of torture and trauma is associated with men's use of violence. Refugee men who are violent are often dealing with loss of income and identity, powerlessness, settlement stress, as well as past traumatic experiences. To not acknowledge the contribution of this stress and their past experiences to domestic violence is to miss an important factor that may influence the actions of perpetrators. The Best Practice Principles for Interventions with Domestic and Family Violence Perpetrators from Refugee Backgrounds help provide guidance for service providers in how to support behaviour change for violent refugee men. The principles also provide guidance on how to incorporate experiences, and their impact, in the strategies that are implemented to support behaviour change.
It is worthwhile noting that the need to be trauma-informed in behaviour change interventions extends beyond domestic violence in refugee populations. Overall, domestic violence interventions need to be trauma-informed. This approach will enable implementation of appropriate strategies to encourage and support sustained behaviour change. Proposed trauma-informed practice approaches within domestic violence programs include: establishing emotional safety, restoring choice and control, facilitating connection, supporting coping, responding to identity and context, and building strengths.
Early intervention to help reduce and prevent domestic violence behaviour and increase the societal understanding and acceptance of trauma-informed practice is also required. One of the barriers to implementing strategies that are trauma-informed is the societal focus on the importance of punishment and retribution. Incarceration alone of men who perpetrate domestic violence rarely leads to changed behaviour. Further, men who perpetrate domestic violence are often seen to shift their behaviour to another person when sustained behaviour change is not achieved through punitive responses. Restorative justice is underpinned by the philosophy of trauma-informed practice and the increased implementation of restorative practices is likely to assist with effecting long-term change of male perpetrator behaviour.  We need increased research in this field.
Increasing the use of trauma-informed practice in service provision beyond domestic violence programs is likely to have a large impact on communities as a whole. Not only is the use of trauma-informed practice likely to increase effectiveness of behaviour change interventions, this concept has the potential to reduce the development of aggressive and violent behaviours. For example, trauma-informed practice incorporates appropriate responses to antisocial behaviours while ensuring physical, psychological and emotional safety. Conversely, common societal practices incorporate implementation of shame and humiliation to promote behaviour change, yet there is increasing evidence that experiences of shame and humiliation can contribute to violent acts. The experience of embarrassment due to an insult, disrespect or use of power and control may create intense emotions which, for some people, leads to aggression and violence. Thus, the very strategies that are being used to promote behaviour change can exacerbate the behaviour one is trying to stop. It is important that the programs and strategies we use to promote behaviour change are evaluated – it is only then that we can determine if the investment is actually making a positive difference and that unintended consequences are identified.
There is a clear need for sectors, service providers and our community as a whole to be trauma-informed. The widely recognised Substance Abuse and Mental Health Services Administration concept of trauma , and guidance for a trauma-informed approach, proposes the four Rs to being trauma-informed. Specifically, the organisation advocates that a program, organisation or system that is trauma-informed realises the widespread impact of trauma and understands potential paths for recovery; recognises signs or symptoms in clients, families, staff, or others involved with system; responds by fully integrating knowledge about trauma into policies, procedures and practices, and seeks to actively resist re-traumatisation.
Our Thoughtful Communities Research Team within the School of Population and Global Health has recently generated a new evidence-based program to assist the education sector with implementing trauma-informed policies and practices. This has involved research to generate trauma-informed best practice principles to support primary and secondary schools. We have developed a self-assessment instrument and framework based on these principles to enable schools to review their policies and practices and to generate an action plan to work towards whole-school trauma-informed practice. An evaluation of this project is commencing later this year. While this is a start, there are many other opportunities for sectors to transition to being trauma-informed.
It is clear we need to invest heavily in stopping and preventing domestic violence. It is through encouraging and supporting the implementation of trauma-informed and restorative practices that we  may see a shift in how we promote behaviour change and thus can envisage a more progressive and peaceful society.
---
Karen Martin is a teaching and research academic in the School of Population and Global Health at UWA. With a focus on improving the wellbeing of vulnerable populations, Karen's research centres on promoting environments and interventions that support those impacted by adversity, disadvantage or trauma. In 2019, Karen founded the Thoughtful Schools Project, which incorporates the implementation and evaluation of trauma-informed practice principles and evidence-based support strategies in Australian schools. UWA PPI was proud to be involved in the launch of this project.
Tags
Groups

UWA Public Policy Institute