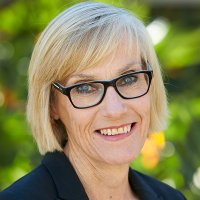 Wednesday, 24 June 2020
Tackling family and domestic violence among refugee communities
Best Practice Principles for Interventions with Domestic and Family Violence Perpetrators from Refugee Backgrounds
Colleen Fisher
---
Colleen Fisher introduces a set of newly formulated best practice principles, designed to fill a long-standing gap in domestic and family violence policy and practice, and to help develop better and targeted interventions for refugee communities.
Australia has a history of settling individuals and families fleeing persecution, war and violence. With this comes a responsibility to ensure the availability of appropriate support and services to those who enter. Domestic and family violence (DFV) is an important public health and social issue in Australia and one such area where the provision of appropriate support and intervention is essential. Despite this, there are limited interventions available that are designed specifically for those from a refugee background, although there is increasing evidence to guide interventions for refugee women who experience this kind of violence. Interventions for perpetrators of DFV from a refugee background, however, are lacking and there is a dearth of evidence to guide professionals who plan to develop and implement such interventions. The result is that current interventions for men may be sub-optimal or even inappropriate for those specifically from refugee backgrounds.
In the context of a lack of both perpetrator interventions specifically for those from a refugee background and an evidence base to inform the development and implementation of such interventions, a team of researchers from UWA developed a set of evidence-based best practice principles to guide professional practice and address this gap. Having readily available best practice principles is important as it ensures that professionals do not need to 'go back to the drawing board' to obtain evidence on appropriate underpinning principles for their proposed intervention. This, in turn, creates efficiencies across the DFV sector. Being guided by best practice principles also facilitates the development, implementation and evaluation of high-quality and culturally appropriate interventions. Wide usage of the best practice principles also helps ensure participants, across interventions, receive more equitable levels of support.
Research to inform best practice considerations
In developing the best practice principles, the research team drew on lived experience of DFV and professional experience in responding to it, as well as the minimal available literature. The research was participatory – it included members of refugee background communities as key advisors, members of the research team and participants – and brought together the strengths of both qualitative and quantitative research approaches. The proposed best practice principles were tested with a national panel, recruited based on their expertise in DFV in refugee communities.
The final set of 12 best practice principles is augmented by three overarching principles, two of which are foundational for DFV interventions – namely the safety of women and children, and perpetrator accountability for their use of violence. That interventions should be trauma-informed is the third overarching principle.
The 12 best practice principles we developed cover a range of purposes. Some relate to philosophical constructs, and others to instrumental considerations. Philosophically, those developing and implementing interventions should ensure their interventions work to empower women and come from a strengths-based approach (i.e. focus on positive rather than negative attributes). Additionally, the best practice principles signpost a need for genuine engagement with, and partnerships between, agency professionals and members of refugee background communities.
Instrumentally, interventions should account for diversity in refugee background communities and address pre- and post-settlement experiences of trauma. Accounting for diversity is important because communities have differing demographic profiles, religious and cultural backgrounds, family structures, levels of acculturation and length of time spent in Australia. They also have differing levels of understanding how DFV is conceptualised and responded to in an Australian context. There is also significant diversity within communities and it is a misnomer to assume that refugees are a homogenous group in Australian society.
Interventions also need to account for individual experiences of trauma, both pre- and post-settlement.  Those who perpetrate DFV are dealing with the impact of past traumatic experiences and are simultaneously adjusting to a different social environment. Pre-settlement traumatic experiences can be severe and include witnessing war at close quarters, disappearance of family members, shortages of food, and the destruction of their homes and, ultimately, forced displacement. Post-settlement challenges include difficulties brought about by changed and changing gender roles, securing employment and appropriate accommodation, and learning a new language, to name a few.  Experiences of structural disadvantage, discrimination and racism also impact on settlement. Interventions need to address these experiences while ensuring they are not used by perpetrators of DFV as an excuse to avoid taking responsibility for their behaviour. This is a notoriously difficult balancing act that is reflected in many areas of migrant and refugee settlement policy.
Engagement, take up and potential benefits
We anticipate that the best practice principles will be utilised widely and routinely. This will help ensure that interventions are effective. There are, however, implications for policy and practice in the uptake of the principles. Key to developing, implementing and evaluating interventions based on the best practice principles is recognition of the importance of professionals in DFV agencies engaging in a genuine manner with refugee background communities. Such engagement can facilitate a greater uptake of the intervention as a sense of community ownership of the intervention is cultivated.  Additionally, genuine community engagement will ensure any intervention is culturally appropriate and, importantly, will not be seen as being imported or imposed from 'the outside' by mainstream agencies. Community members also have a very good understanding of their respective communities and know which community structures can be leveraged to support the intervention and encourage engagement with it.
There are also latent benefits from community engagement. Partnerships between agencies and refugee background communities can lead to increased understanding of DFV and Australian responses to it within the communities. It can also work to break down any myths about formal DFV responses that may be present within the community. At the same time, capacity can be built within communities around appropriate ways to address DFV.
Sensitising policy and interventions
To fully utilise the best practice principles, agencies that provide support to refugees must be seen as an important component of what is understood as the 'DFV sector'. Relationships between these agencies and those that are traditionally considered as part of this sector, however, are not currently well developed – if at all. Therefore, consideration is needed as to how to build these relationships and how the respective agencies can work collaboratively. There are definite benefits in doing this. Working collaboratively provides an opportunity to share expertise, knowledge and skills. It also enables discrete components of the intervention to be developed and/or delivered by those with specialist knowledge to do so.
In refugee background families, the desire to retain a sense of 'family' can be strong. Interventions that are seen to break down the family unit may not be the best way to actively engage those from a refugee background. To optimally utilise the best practice principles, a set of alternate service delivery models that do not necessarily involve family separation will need to be developed. This will require a significant amount of work. Importantly, when or if models are developed, they will require robust monitoring and evaluation to ensure the safety of women and children, and perpetrator accountability for use of violence.
Engaging those from a refugee background who perpetrate DFV can be challenging. The best practice principles seek to address this through providing an evidence-based resource to guide professionals in the development and implementation of interventions that are culturally appropriate, effective and have the best chance of positive outcomes.
---
Colleen Fisher is a professor and Head of School at UWA's School of Population and Global Health. Her research expertise is family and domestic violence, and most recently she has been involved in researching the issue in refugee background communities.
Tags
Groups

UWA Public Policy Institute