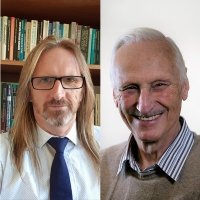 Monday, 22 June 2020
COVID-19: The Future of Cities and Urban Living
Creativity and collaboration needed to lift retail consumption in a post-COVID-19 world
Paul J. Maginn and Paul Drechsler
---
Paul Maginn and Paul Drechsler take a closer look at some of implications of COVID-19 for retailing – both as an employment sector and as an integral element of urban life. Among other things, they highlight the acceleration of the move towards online retailing and the emergence of the suburbs as new epicentres of productivity and consumption.
Retailing: more than just consumption
Retailing is a much overlooked area of scholarly geographical and planning analysis in Australia.
This is somewhat curious given the role retailing plays as an economic activity, a form of employment, a land-use and mode of property development, and a space of consumption, leisure and social interaction.
It might surprise many people to know retailing is one of the largest employment sectors in Australia. The 2016 Census showed almost 1.1 million people, 10 per cent of the workforce, were employed in retailing. More recent Labour Force data shows some 1,256,500 people were employed in retailing as of February 2020.
Nationally, retailing is the largest employment sector after healthcare and social assistance, which employs 12.6 per cent of the workforce. In Western Australia, retailing employs just over 110,000 people, with 81 per cent of retail jobs within the Greater Perth metropolitan region. It is the third largest employment sector (9.5 per cent) within the state, behind healthcare (11.7 per cent) and construction (9.9 per cent).
According to the Department of Planning, Lands and Heritage's 2017 Land Use and Employment Survey [PDF, 1.8MB], the Perth and Peel regions comprise almost 50 million square metres of floor space across a diverse range of built land-uses. Total shop and retail floor space amounts to 5,169,700m2. This is equivalent to 241 Optus Stadiums.
Whatever happened to bricks and mortar retailing?
It is clear that over the last five years or so, bricks and mortar retailing, especially high street-based retailers, have endured increasingly stiff competition due to the rise of online retailing. The COVID-19 pandemic has only added to the economic woes of the bricks and mortar retail sector. Moreover, as many shops, cafés, bars, restaurants and other businesses on high streets, shopping centres and entertainments precincts across Australia have had to close as a result of social distancing restrictions due to COVID-19, this has severely disrupted urban vibrancy, public life and social interaction.
Major retail and entertainment precincts such as Murray Street, Hay Street, St. Georges Terrace, Yagan Square and Elizabeth Quay in the CBD, High Street and South Terrace in Fremantle, Northbridge (Perth), Leederville and Beaufort Street (Vincent), Albany Highway (Victoria Park) and Rokeby Road (Subiaco) have resembled ghost towns at times.
Recent research by Damian Stone from Y Research found that just 37.2% of shops in 23 of Western Australia's largest shopping centres and retail strips are currently trading. Shopping centres were found to be performing relatively better than retail strips. That said, there was considerable variability in the proportion of shops open in several major shopping centres – only 25-30% of shops were open in Westfield's Whitford City and Booragoon, and Karrinyup Shopping Centre.
The cautious consumer
The most recent retail trade data from the ABS highlights that seasonally adjusted retail turnover plummeted by 17.7% during April – the second full month of COVID-19. Decline in turnover was greatest within the clothing/footwear/personal accessories and cafés/restaurant/fast food sectors, which fell by 53.6% and 35.4% respectively. In fact, month-on-month turnover in clothing/footwear/personal accessories has essentially been in negative territory since September 2019; it fell dramatically in March (-22.6 per cent) when COVID-19 restrictions were rolled out.
This five- to six-month run of people reining in their discretionary spending on clothing, footwear and personal accessories can be viewed as the early warning signs of the recession that we now find ourselves in. COVID-19 merely sped up the inevitable.
While there has been a significant decrease in discretionary spending during COVID-19, the early phases of the pandemic witnessed increased spending on essential goods, especially groceries. Panic buying of certain goods, most notably toilet paper, set in early. It is still unclear why there was a run on toilet paper. Panic buying of other goods – pasta, rice, hand sanitiser and soap – also set in, provoking retailers to impose purchase limits on these goods. Such was the increase in demand for groceries during the initial phases of COVID-19, local government regulations governing delivery times to supermarkets were relaxed. In short, truck deliveries to supermarkets could take place at any time in order to ensure a ready supply of goods and offset panic buying.
Live local, consume local
If there have been any positives to emerge from the disruptive haze of COVID-19, it has been a surge in localism. In short, suburban neighbourhoods have become more active, vibrant spaces. People are shopping locally. Neighbours have been holding street get-togethers, sitting outside their homes and enjoying drinks with one another – all maintaining social distance, of course.  Physical activity within the suburbs also appears to be up, with more people out walking and recreating in local streets, parks and beaches, and spending money in local cafés.
Paradoxically, then, with so many people working from home due to COIVD-19, the suburbs, as opposed to the CBD, have emerged as the epicentre of productivity, creativity, conviviality and consumption. In urban planning terms, this means the suburbs have morphed into myriad highly dispersed, networked activity centres.
As state governments lift social distancing restrictions, there will undoubtedly be a rebound in retail spending in overall terms. There are signs of this already if recent observations of local shopping centres are any measure of things. Questions remain, however, about whether CBD-based retailing will return to normal post-COVID-19 levels.
There have been reports many people now prefer working from home . If we move to a scenario where a significant proportion of the workforce is home-based, this will merely add to the competitive challenges facing CBD- and town centre-based retailers by online retailing and major suburban shopping centres.
The shifting sands of retail
Online retailing offers people shopping at the click of a button from the comfort of the couch. E-commerce is the ultimate in social distance shopping. Not only is it convenient, but prices are often more competitive. Although traditional chain stores and department stores such as Harvey Norman, Myer and David Jones now offer online shopping, they came somewhat late to the online revolution. In 2018 online shopping in Australia accounted for $27.5 billion or 10% of total retail spending [PDF, 6.1MB] – up almost 25% on the previous year.
In the last five years, the owners of Perth's major suburban malls – Carousel (Cannington), Garden City (Booragoon), Karrinyup (Stirling) and Lakeside (Joondalup) – have invested heavily in expanding floor space and car parking; redesigning interiors and exteriors; and bringing in new retail, food and beverage offerings and other activities such as cinemas, miniature golf and 10-pin bowling. Ultimately, the suburban malls are about offering patrons a convenient one-stop 'shopping and leisure experience'.
CBD- and other town centre-based retailers face major challenges in a post-COVID-19 world if more people work from home. The prospect of a deepening recession will only add to their woes. Looking forward, retailers, local chambers of commerce and local governments will need to think much more creatively and act faster if they want to capture consumer expenditure and ensure their town centres and high streets remain vibrant economic, social and cultural spaces to not only local shoppers but tourists as well.
Where to from here?
So what can retailers and local governments do in order to ensure that town centres and high streets not only survive but thrive into the future? One possible course of action is the development of 'placemaking and place activation strategies'. This approach, advocated by the Town Teams Movement , is all about civic regeneration and is premised on genuine collaboration between all stakeholders – local residents, businesses, landowners and local government. Put simply, placemaking and place activation is about creating spaces that privilege people, encourage public life and facilitate social interaction. This can be achieved by reducing, relocating and re-using car parking bays as eating or entertainment spaces; holding outdoor markets, concerts and other performances; installing temporary or permanent street art; and/or using urban design and landscaping to create more attractive, safer and humanistic environments. In other words, it's about providing much more than just a shopping experience.
At the macro-economic level, commonwealth and state government policymakers will also need to be more creative in terms of structural reforms vis-a-vis planning, transport, fiscal and taxation policies.  Structural reform is needed if bricks and mortar retailers, their employees, consumers, cities and, more broadly, the economy, are to have a fighting chance as the dark clouds of COVID-19 recede and the headwinds of a recession fast approach Australia.
---
Dr Paul J. Maginn is an urban planner/geographer and Senior Lecturer in the Department of Geography at UWA with research expertise in urban policy and governance, strategic planning and planning reform, Australian suburbia, and geographies of cultural diversity and sexuality.
Dr Paul Drechsler is a Visiting Research Academic in Department of Geography and Planning at UWA. His research focuses on the geography of retailing and consumption, and its implications for the planning and development of high streets, town centres and shopping centres. He was previously Group Managing Director of national architecture and planning practice, Hames Sharley (1997-2013) and served on the Board of the Western Australian Planning Commission and the Western Australian Land Information System Advisory Committee.
Tags
Groups

UWA Public Policy Institute