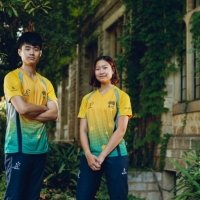 Wednesday, 17 June 2020
The Australian sporting community has received a boost with news that the federal government is backing high performing athletes by investing $50.6 million over the next two years to ensure Australia remains a world-leading sporting nation.
The measure ensures core funding for athletes and coaches is maintained at record levels and builds on recent investments to support athlete wellbeing and pathways for young aspiring Olympians and Paralympians.
With the Tokyo Olympics now postponed until 2021, the event is likely to be one of the first that Australian athletes compete in, with the extra funding going a long way to ensure they are well equiped to take on the world.
This news is positive for many UWA student athletes, who are emerging on the national stage as the next generation of athletes.
As with many other industries, the Australian sporting sector has been ht hard by the COVID-19 pandemic, however continued value and investment from the government will help give athletes the required boost as they head back to training and competition.
Media references
Louis Humberstone
UWA Sport Marketing, Communication and Events Coordinator
6488 4309
Tags
Channels

Sport

Groups

UWA Sport