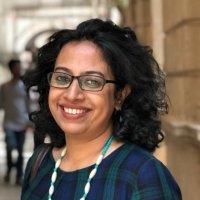 Thursday, 4 June 2020
The Metaphors of COVID-19
Amrita Gupta Singh
---
What are the metaphors for illness and the numerous vocabularies that confront it – physical, political, medical, economic, cultural and ecological? COVID-19 has brought the world to a 'pause', halting the juggernaut of globalisation, disrupting production and supply chains, and making countries go into lockdown.
In 1978, writer and philosopher Susan Sontag wrote Illness as Metaphor discussing the myths, fear, and stigma surrounding tuberculosis and cancer. In 1989, she extended these arguments to another essay Aids and its Metaphors, describing 'plague' to be the principal metaphor by which we understand the AIDS epidemic.[1] One wonders what she would have written on the COVID-19 pandemic when this disease has compelled many people to revisit Albert Camus's novel The Plague, published in 1947.
Every fatal disease foregrounds the existentialist aspect of human life in its absurdities and COVID-19 has defined how human health is deeply connected to the economy. Pandemics are also about political and economic paranoia, and with the absence of definitive research or a vaccine, the metaphors around COVID-19 seem to stir behaviour that oscillates between the cruel and the good.
With the virus spiralling in India, its stigma with touch and death has hurt the medical community, with doctors and nurses being evicted by landlords because they treat COVID-19 patients. Doctors who succumbed to the disease could not find dignified funerals, because their community members shunned them. Authorities have used extreme violence against ordinary citizens and migrants to contain their movements, and employers have abandoned workers in the informal sector without paying their salaries. Labourers, including women and children, were sprayed with chemicals by municipal officials to disinfect them once they crossed interstate borders.[2]

With the ill-planned lockdown by the Indian state and the internal travel bans, migrant families have walked numerous kilometres to reach their homes, many have died on the way due to highway accidents, hunger, or sheer exhaustion. Others continue to walk, cycle or board crowded trucks or buses with or without masks to reach home, their desperation secondary to the virus.
Before this global human health crisis, India had witnessed nationwide protests around citizenship rights followed by communal riots. It goes without saying that COVID-19 attained religious and communal colours against Muslims in India, fed by false reports in the media.
If COVID-19 is akin to a 'plague' decimating people, the term 'social distancing' has acquired complex dimensions rather than the appropriate axiom, 'physical distancing.'
The former term has been criticised by linguists and social scientists because the rites of purity and pollution in the Indian caste system is one of 'social' distancing.[3] Also 'social distance' is associated with colonial terminology and apartheid histories.[4]

Significantly, Corona became a racist term against tribal people from Northeast India because of their physiology and cultural differences, and as carriers of the 'Chinese' virus.
Taking Mumbai as a case example of a COVID-19 epicentre, how might 'social distancing' be applied to its disenfranchised migrants living in its informal settlements that is estimated to be as high as 41.3% in Greater Mumbai? Dharavi, its largest informal neighbourhood, and second-largest in Asia (after Orangi Town in Pakistan) has an estimated one million people[5] living in dilapidated conditions in an area which spans just 535 acres of land. It came into existence in1884 during the colonial era, and was officially recognised as a 'slum' in 1976. This settlement has experienced many epidemics and other disasters, including the bubonic plague in 1896 that afflicted the city.
Dharavi recorded its first COVID-19 related death in early April and with residents living in 10 x10-foot hutments where most hutments house 10-12 people, 'social distancing' is an anomaly. Around 80 people share a public toilet, and access to water is also through imbursement.
While relief efforts are underway by the state government and civil society, authorities are using invasive drones to combat the movement of the areas's residents.[6] It is now the first neighbourhood in India to record above 1,600 COVID-19 cases in May 2020.
The relationship between 'social distancing,' caste and health seems to have amplified in this crisis with ramshackle quarantine centres for its residents,[7] slow and unequal response in testing centres, and deceased COVID-19 patients in a nearby municipal hospital being carried by Dalits (Scheduled Castes) without protective gear.[8]

COVID-19 amplifies modes of distancing to the extent that families cannot meet or perform the last rites of their loved ones who succumb to the disease. Language, if not used with care, can deepen the stigma and hatred associated with this pandemic.
If mere coughing in public spaces can lead to an incident of assault and death,[9] words such as 'social distancing' have the power to fuel virulent social behaviour. Language has both cognitive and perceptive qualities, and unfortunately it can cause infected people to be vilified rather than empathised with.
Susan Sontag speaks of how stigmatised language can be drastic for sick people and their families; COVID-19 has amplified the insider/outsider matrix within everyday discourse – the healthy body versus the diseased 'polluted' one, proposing another layer of graded inequality within a fractured social system.
To go back to the metaphor of 'pause', how will human habits change for ecological balance? Will globalisation function differently after this pandemic?
Manifestoes on the need to 'pause' and rally for systemic change are being published in the cultural sector. These call for a different political subjectivity and frame a refusal to accept business as usual; to cease to be usefully productive for capitalism, without surrendering work.[10]

If the global interconnects of goods, services, capital, people, data and ideas have been somewhat beneficial, COVID-19 has taught us the risks of neoliberal dependency, prompting re-nationalisation of production.[11] Videos of wild animals claiming towns and cities, water bodies becoming cleaner, and pollution levels coming down because humans and machines are in lockdown have made headlines.
On the other hand, our relationship with our hands, rituals of sanitising, and the respiratory system has acquired sensory dimensions in the lockdown. What then might be the forms of systemic change for a better world for every citizen? And what might be the protective measures we can think of to challenge the pre-crisis production model?[12]

COVID-19 is here to stay, and while medical experts warn of its future onslaughts, ecologists speak of other pandemics on their way if current consumption patterns are left unchecked. The United Nations predicts famines of biblical proportions, and the Indian example of poor migrants in deep despair is but the "accumulation of dispossession."[13] The French philosopher and anthropologist, Bruno Latour, articulates it well:
"One thing leads to another, and if we all began on a personal basis to ask such questions on all aspects of our production system, we would become efficient globalisation interrupters, just as effective, in our millions, as the infamous coronavirus as it goes about globalising the planet in its own way."[14]
---
Amrita Gupta Singh is an art historian and writer involved in art education and cultural management. She is program director at Mohile Parikh Center, Mumbai, and co-editor at the online journal, Partition Studies Quarterly. Her art writings have been published widely in India.
[1] Susan Sontag, Aids and its Metaphors, The New York Review of Books, October 27, 1988 Issue.
[2] Omar Rashid, Coronavirus: In Bareilly, migrants returning home sprayed with 'disinfectant ', The Hindu, March 30, 2020.
[3] Somak Ghoshal, " G.N. Devy on the Evils of Social Distancing," LiveMInt, April 29, 2020.
[4] Ibid.
[5] Mumbai Population 2020, https://worldpopulationreview.com/world-cities/mumbai-population/
[6] HT Correspondent, "Drones, heat maps: How civic officials are checking Covid-19 spread in Dharavi," Hindustan Times, April 17, 2020.
[7] Sukanya Shantha, "Delayed tests, Ramshackle quarantine centres: Mumbai slum residents allege caste discrimination, " The Wire, May 4, 2020.
[8] Ibid.
[9] Press Trust of India, " Maharashtra: Man beaten on suspicion of being Covid-19 patient, dies," Deccan Herald, April 24, 2020.
[10] Covid-19: A Call to Pause, https://gruppopause.net/
[11] Richard Fontaine, " Globalization will look very different after the Coronavirus Pandemic ," Foreign Policy, April 17, 2020.
[12] Bruno Latour (translated from French by Stephen Muecke), " What protective measures can you think of so we don't go back to the pre-crisis production model," AOC, March 29, 2020.
[13] David Harvey, "The New Imperialism," Oxford University Press, 2004.
[14] Bruno Latour (translated from French by Stephen Muecke), " What protective measures can you think of so we don't go back to the pre-crisis production model," AOC, March 29, 2020.
The opinions expressed in this publication are those of the author. They do not reflect the opinions or views of UWA of Aii.
Tags
Groups

UWA Public Policy Institute