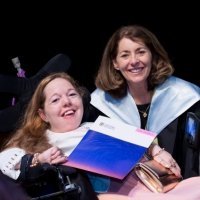 Tuesday, 26 May 2020
Thanks to the generosity of Great Southern donors, UWA Albany was able to award nine scholarships and prizes in first semester.  The University of Western Australia is proud of the high calibre of students that received scholarships and is grateful to all the donors who support education and research at the University.
This year, Eleanor Beidatsch was successful in being awarded the Friends of UWA Albany Verna Rowbotham Scholarship.
Verna Rowbotham bequeathed funds to The University of Australia to provide a scholarship to assist a high-achieving student continue their Science studies at the UWA Albany campus.
Ms Rowbotham maintained a lifelong association with UWA, first through the work of her father Professor Alexander Ross, the founding professor in physics and mathematics, and then through her own support and life membership of the Friends of UWA Albany.
With a passion for marine science, Ms Beidatsch is currently studying a Science degree, having successfully completed the UWA Smart Start program.
"My plan is to focus on science communications and hopefully have a career in that area. I would like to do graduate studies in journalism and use the combined knowledge of that field and marine biology to achieve my goals," she said.
Despite her physical disability and the challenges that brings, Ms Beidatsch consistently achieves high marks.
This year she plans to publish an auto-ethnography about her experiences following at trip to Lightning Ridge, NSW on a fossil expedition in 2016.
Media references
Paula Phillips +61 8 9842 0810
Tags
Groups

The Albany Centre