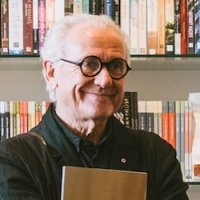 Tuesday, 26 May 2020
This opinion piece by UWA Professor Ted Snell was published in The West Australian on Saturday 23 May and is reprinted with the newspaper's permission.
In times of crisis, we need the arts more than ever.
In the aftermath of World War II, many major European cities, with essential services still unsecured and rubble a sad reminder of once functioning urban communities, chose to invest in a future based on a solid cultural foundation.
Limited and highly contested funds were allocated to reaffirm the values that so many had so recently fought for and to ignite the flame of innovation, self-confidence and optimism.

Although still on rations, cities like Edinburgh and Avignon began their arts festivals in 1947.
London presented the Festival of Britain in 1951 and Berlin its first film festival in the same year.
In 1953, the first Festival of Perth was presented on the grounds of the University of WA. And festivals begun before the war were revived, Venice and Cannes among them.

It was clear then the arts are not only a release from the anxiety and torpor induced by catastrophic events such as wars and pandemics, but they also provide a model and inspiration for how we might move forward with optimism and vitality.

Those lessons of history have not been lost entirely and faced with the COVID-19 pandemic the British Government has appointed a commissioner for cultural recovery who will, according to Oliver Dowden, the Cultural Secretary, "get the cultural and creative sectors back up and running".

Neil Mendoza led the review of England's museums and galleries in 2017, recommending a series of measures designed to maintain a sustainable sector. He will need all those skills and more in the current crisis.
Australia needs a similar role to take charge of the devastating situation facing the arts in this country.
With roughly 50,000 professional artists and 600,000 workers in the creative industry, many of whom are on casual contracts or working in the gig economy, the sector has been one of the hardest hit.

The Australian Board of Statistics has estimated that less than half of all cultural and recreational business is operating and while creativity flourishes - look online for concerts, tours, new works produced and innovative uses of existing platforms - the conditions under which most artists are living is fraught.

To address their unsure future, which totals 5 per cent of the workforce, dramatic action like that proposed in Britain is urgently required.

Financially, the arts contribute significantly to the economy.
It is reported that cultural activities across all forms of engagement generate $112 billion, or 6.5 per cent of GDP.
If Australia is to rebuild, it cannot leave the arts to languish.
While packages are being delivered to industry and the retail sector, little has been done to directly address the critical situation facing artists and the expanded arts community.
The Victorian Government has provided a $16.8 million survival package consisting of a $13 million strategic investment fund for arts organisations, a new $2.2 million Sustaining Creative Workers fund to support individual artists and $1.6 to fast-track grants programs.
This will be crucial in the months ahead in supporting the fragile arts ecology.

Hopefully, the WA Government will follow suit. Australia needs an arts sector that can reflect back its anxieties, reaffirm its hopes, underscore its aspirations through telling stories, describing our reality, and imagining possible futures.

The power of art to transform and reshape lives is needed more than ever.

As Tolstoy reminded us, "they are indispensable for the life and progress toward the wellbeing of individuals and of humanity".

After surviving this global catastrophe - and we will survive we will have new insights that will enable us to see afresh and revalue our priorities and restructure our operations.
A commissioner for cultural recovery would provide the framework and the impetus to ensure those insights become the guiding principles for a revitalised community.

The sector has been mauled, and worse is likely to come, so in tandem, with government support, it will require our resourcefulness and innovation to secure that sustainable and vibrant future.
Media references
Professor Ted Snell (Chief Cultural Officer, Director Lawrence Wilson Art Gallery) 08 6488 3627
Tags
Channels

Arts and Culture — Media Statements — University News