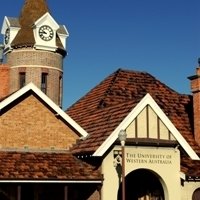 Wednesday, 24 June 2020
The Graduate School of Education (GSE) is currently developing a new initial teacher education (ITE) course to be taught at Albany; a Master of Teaching (F-12). It is anticipated this course will be available in 2021, attract students from across Australia, and further strengthen UWA's presence in the region.
We anticipate that the majority of students will be changing careers and bring their own professional knowledge and expertise to their learning. For example, an applicant might have a degree in aviation, may have worked as a pilot – an ideal background to be one of the Maths teachers of the future!

We have designed the course based on research on the lifecycles of young people and how they learn. This is a learner-centred course that is distinctive in its core philosophy, orientation and design:
The structure and content of the course adopts a holistic view of young people's development and learning;
Pre-service teachers are prepared to teach across all ages and stages of schooling;
The majority of teaching is online, with two intensive teaching weeks per year;
Professional placements can occur in student's home location.
In addition, the Master of Teaching (F-12) is aligned with priority areas identified by the Department of Education. These priority areas include:
The on-going impact of technology, not only as an instrument for teaching and learning but also advancements in software development for student welfare used to monitor attendance and student safety;

Improving results for low achieving students, including Indigenous students;
Enhancing parental involvement;
Advancements in literacy and numeracy; and
Mental health and wellbeing of students.
This course offers employers flexibility in their own workforce as graduates will be able to teach across all year levels. For graduates too, this course offers flexibility in their careers as well as a range of innovative teaching pedagogies to meet the needs of 21st century learners.
Professor Tanya Fitzgerald
Dean and Head, Graduate School of Education
Tags
Groups

Education Quarterly