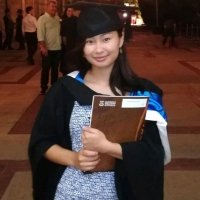 Monday, 18 May 2020
A Bachelor of Arts graduate from The University of Western Australia has been awarded the first McCusker Law Scholarship to support her postgraduate studies in law.
Perth resident Megan Menon, 21, graduated with a Bachelor of Arts last year majoring in Law and Society and Political Science and International Relations, and will undertake a Juris Doctor at UWA.
The McCusker Law Scholarship aims to support high achieving students experiencing difficult circumstances by providing ongoing support to help them complete a Juris Doctor at UWA.
Megan, who also works as an assistant consultant at Hetherington Exploration and Mining Title Services, said the scholarship would help her achieve her study goals.
"I find it difficult sometimes to be productive in my studies when I have to worry about whether I'm working enough, or if I'm on top of things for the week," she said.
"This scholarship will alleviate a lot of financial stress and allow me to commit more time to my studies.
"I love what the law can offer people. Ultimately I would like to work somewhere that gives me the opportunity to give back to the community."
The McCusker Charitable Foundation has donated $10,000 per year to help students pursue their career aspirations.
Denis Reynolds, Director of the McCusker Charitable Foundation, said the Foundation was delighted to have Megan as the inaugural recipient of the scholarship.
"We look forward to being involved and helping her achieve her goal to qualify as a lawyer and pursue justice and equity in our community," he said.
Dean of the UWA Law School, Professor Natalie Skead, said the new scholarship enhanced existing opportunities generously funded by the legal community.
"Megan is a most deserving recipient of the inaugural McCusker Law Scholarship and will benefit a great deal from support the scholarship provides," Professor Skead said.
"We are very grateful to the donors for their leadership and generosity. The McCusker Law Scholarship will help to ensure our students can focus and flourish at Law School."
Media references
Jess Reid (UWA Media and PR Adviser) 08 6488 6876
Tags
Channels

Media Statements — University News

Groups

Faculty of Arts, Business, Law and Education