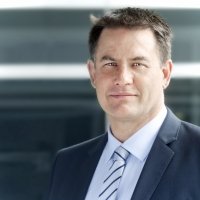 Wednesday, 6 May 2020
COVID-19: Protecting the vulnerable
Responding to the homelessness impacts of COVID-19
Paul Flatau
---
Paul Flatau highlights the distinct vulnerabilities of people living in or immediately facing homelessness during the COVID-19 crisis and which policy responses are needed to address them.
COVID-19 is one of the most dramatic public health crises that we have ever experienced. Its reach is worldwide; its health impact severe. Many of those who are homeless, particularly those who have been rough sleeping for long periods, are far more likely than the general population to experience chronic illnesses (heart disease, Hepatitis C, liver disease, emphysema, diabetes, cancer, asthma) and mental health conditions. They are at high risk of severe health impacts and mortality from COVID-19 and need significant support during this period.
Across Australia over the past two months, homelessness services have worked with governments and local communities to provide an appropriate public health response in congregate supported accommodation units and have led an enormous program to provide temporary accommodation to those sleeping rough across Australian cities.
Among agencies and communities linked in through the Australian Alliance to End Homelessness network (largely in capital cities) we estimate that around 1,700 people sleeping rough had been provided with temporary accommodation to the end of April 2020 under COVID-19 responses; that number expands to around 4,000 if those experiencing all forms of homelessness are included.
The program to provide accommodation to those sleeping rough is one of the most significant policy responses to homelessness we have seen in Australia. The aim of the homelessness agencies involved in these responses is to provide long-term secure housing to all those that have been provided temporary accommodation.
This is part of an existing movement to end homelessness in Australia. Early indications are that, in a number of areas across Australia, we will see a significant transition to permanent housing come to pass.
The strict social distancing, stay-at-home, border control and quarantine guidelines introduced across Australia in March 2020 were fundamental to curbing the spread of COVID-19 and reducing the burden impact of the pandemic on our health system and our frontline hospital and health staff. Staying at home is a fundamental measure in the fight against COVID-19, but these particular measures bring to the fore the fact that the COVID-19 pandemic and measures to combat it have very different impacts on different groups within Australia.
Economists project that unemployment will increase to well over 10% as a result of the COVID-19 pandemic and responses to it. This puts Australia in a position as bad, but more likely worse, than the 1991 recession.
Beyond a rise in unemployment we also expect underemployment to increase significantly. Measures taken to keep people in work through the Job Keeper program, to support those becoming unemployed through the Job Seeker measures, and to keep businesses going will reduce the economic and social impact of the COVID-19 response over and above what may have otherwise occurred. In the housing market, strong action has been taken in some states to protect renters struggling to meet rental payments from evictions.
However, there are significant gaps in the economic, income support and housing response, and these gaps will have a homelessness impact. The moratorium on evictions is certainly not comprehensive across Australia. And there are significant holes in the income support safety net.
Community groups have called for those missing out on the COVID-19 income support provisions to be supported. These include temporary visa holders, international students and asylum-seekers living in the community. There is a serious threat emerging that we will see a wave of new entrants into homelessness unless we move quickly to close gaps in our economic and housing response.
It is predicted that women and children will face increased risk of violence in the home as a result of stay-at-home provisions. There is emerging evidence that this is becoming a reality. Women's refuges are struggling to meet demand and also raise funds to support their efforts in a period of a decline in giving. It is critical at this time that we support services working with women and children to prevent increases in homelessness among women and children.
At the time of the 2016 Census, young people aged 12 to 24 years comprised nearly one-quarter of those in supported accommodation for the homeless and 16% of persons staying temporarily in other households or couch surfing (an estimate the Australian Bureau of Statistics accepts is likely to significantly underestimate the true level).
The vast majority of young people who are homeless are not on the city streets but out in the suburbs and are often invisible to the general community and policy-makers. Many young people who are homeless couch surf with their friends' families, but that option will certainly reduce during COVID-19.
Often, couch surfing occurs because young people have been kicked out of home or run away from home (with family violence being a key reason). Young people experiencing homelessness also tend to struggle with high stress, depression, and anxiety and exhibit very high rates of attempted suicide and self-harm.
The youth and children homelessness cohort is currently being underrepresented in discussions of a COVID-19 homelessness response. Schools, and in particular school counsellors and psychologists working with youth homelessness services, are critical points of intervention for young people at risk of homelessness.
Without increased attention on the position of at-risk children and young people, we increasingly face the prospect of young people falling through the cracks and into homelessness. This remains a very serious policy issue while schools teach remotely. We must work hard to prevent increases in youth homelessness at this time.
The three policy strategies required in terms of a homelessness response to COVID-19 can be summarised as follows:
Prevent the adverse health impacts of COVID-19 on those experiencing homelessness.
House those currently homeless and maintain safe and secure housing for those at risk of homelessness.
Support those who are homeless across the various health, social and financial needs they face and provide additional funding to homelessness and related support services including drug and alcohol, community mental health, family and domestic violence, legal aid, emergency relief, and financial counselling support services to provide the additional support required.
---
Prof Paul Flatau is Chair in Social Investment and Impact and Director of the UWA Centre for Social Impact (CSI UWA) at the UWA Business School.
Tags
Groups

UWA Public Policy Institute