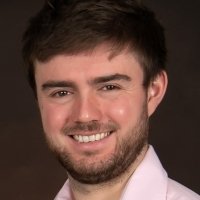 Wednesday, 6 May 2020
COVID-19: Protecting the vulnerable
Known unknowns: scaling up UK contact tracing in a crisis
David Lewzey
---
As Australia rolls out its COVIDSafe app, it is worthwhile looking to other jurisdictions and their successes and shortcomings in effectively protecting the vulnerable in the pandemic through contact tracing. David Lewzey sheds light on the UK experience and what can be learned from the timing and effectiveness of its investments in its contact tracing infrastructure.
COVID-19 lays bare the policy failures of recent years and makes clear the need for proper planning and the ability to scale up responses when needed. In particular, the failure of the UK response in terms of contact tracing demonstrates the difficulties of escalating a response when a crisis has already broken. A post-COVID-19 world will necessitate real urgency in the design and implementation of longer-term planning projects and infrastructure that we can rely upon in both routine and crisis situations.
Plans for mass contact tracing have now been suggested for the UK using phone apps to let members of the public know if they have been exposed to a possible case and what precautions to take. Health Secretary Matt Hancock says the UK will be releasing its contact tracing app around mid-May along with recruiting 18,000 staff to provide a phone service for contact tracing.
One of the key tools in battling this outbreak is therefore due to be available five months after the virus was initially detected and two-and-a-half months after the World Health Organization declared a pandemic on 11 March. This highlights how difficult it is to get ahead of a crisis once it has already begun. For an outbreak of infectious disease this is especially concerning due to the exponential nature of spread.
Contact tracing in practice
It is worth considering in closer detail the contact tracing facilities and methods that were already in place in the UK prior to the outbreak. Contact tracing is carried out by different teams depending on the context but in the community this is often completed by Health Protections Teams (HPT), part of Public Health England.
This involves coordination between different services, for instance organising vaccines with GPs and the testing of patients and contacts with laboratories. It is a labour-intensive undertaking but its successes can be seen in the reduction of measles to levels that led to it being declared as eliminated for the years 2016 to 2017.
However, the data here also shows how fragile these successes can be: the UK's elimination status was then lost in 2018 due to a surge of cases. HPTs are also notified [PDF, 1MB] of a number of other potential issues including any other infection or contamination that could lead to "significant harm to human health" such as chemical exposure. These teams were already busy with this work in 2018 (the most recent year for which data is available), having a five-year high number of cases .
So, the UK did have a contact tracing service in place, but early on this process was abandoned. We can see this in the government's initial bizarre suggestion to experiment with herd immunity and its subsequent refusal to roll out testing . Whether this was due to resource constraints, lack of capacity or interpretation of scientific advice will have to be gleaned in any public inquiry to come.
COVID-19 has therefore highlighted how political decisions affect the response of public infrastructure. Some type of lockdown seems to have been inescapable but the timing of this was a controllable factor. The best infrastructure in the world will struggle to respond to poorly timed mitigation efforts.
It seems clear though that, faced with a health system and contact tracing regime that was likely to be overwhelmed, the UK government opted for society-wide responses while a more direct system for COVID-19 could be worked out. The consequences are important – it means that, with the lack of testing, PPE and contact tracing, the lockdown has to go on longer than it would have done otherwise.
Given that infectious disease (in particular pandemic influenza) has sat near the top of both impact and likelihood calculations in the UK national risk assessment [PDF, 1MB], judgements should be drawn through an inquiry about the culture of decision-making that prevented earlier timely investments in technology. This technology's value lies in its ability to support and complement contact tracers in their routine work, allowing them to absorb further strains as necessary.
Technology solutions, social value and privacy trade-offs
The app itself may be harder to roll out since it is being released in the middle of a crisis. There have been concerns about the privacy and confidentiality of health data that can be collected by the app. Developing these systems earlier would mean these issues could have been explored in advance, allowing more time to respond to valid concerns before the crisis struck. There has been little room for debate due to the urgency of the roll-out, leading to the possibility of hesitancy on the side of the public to download the app.
Whether the public would endorse spending money on an expensive app that might never be used is a different question. With little additional resource for public services to fund routine infrastructure, outlaying on systems for the future could be pushed to one side . However, there are many other areas where a preventative strategy is widely accepted. Responsiveness and preparedness for terrorism is well provided for and allows for a rapid response in case of an attack.
The contact tracing app will represent a much closer encounter with infectious disease than much of the public is familiar with. Contact tracing has always been carried out successfully in the background but thankfully until recently most of the UK population has had relatively little interaction with a major infectious disease.
Now that this has changed, a much more present policy of contact tracing will become a part of everyday life, both via the app and the large number of contact tracers who will have to be recruited to manage these cases. Whilst this may be a personal imposition, the public's wide acceptance of stringent lockdowns as a way to control the virus suggests they may accept the need for this type of contact tracing as just another necessity to combat this threat.
When infrastructure is neglected its ability to respond in times of stress is reduced which can leave states with less options. It goes to show that early investment in resilience can help in response effectiveness down the road. The essence of the decision going forward is whether the UK wants an effective public service or a cheap one.
---
David Lewzey is a former triage official with Public Health England. He writes in a personal capacity.
Tags
Groups

UWA Public Policy Institute