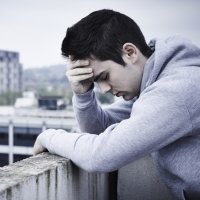 Wednesday, 6 May 2020
This week university staff and students in Australia and New Zealand marked the seventh annual University Mental Health Day. It's hard to deny, this year especially, that mental health is top of mind for the majority of people following the myriad of impacts from COVID-19. But what does this mean for university students and staff, and their circumstances?
UWA has been at the forefront of responses to COVID-19, with adaptations to make university life less stressful for students in the new 'normal' world as we know it, with a rapid roll out of digital learning, online exams as well as alternative entry mechanisms for year 12's focused on getting into their university and course of choice. Mental health initiatives have also been implemented from early on, demonstrating their commitment to mental health issues amongst the UWA community.
But what about day to day life, and taking care of our mental health, what are the key things we can focus on amongst the plethora of memes and well-intentioned advice?
Professor Sean Hood, Head of the UWA Division of Psychiatry and Associate Dean (Community and Engagement) with the Faculty of Health and Medical Sciences says seeking solidarity in our families, friends and networks is a strong antidote to mental health concerns.
"It's the small actions repeated regularly that benefit and strengthen our mental health and wellbeing. Keep active, stay in touch with loved ones, participate in activities you enjoy or try mindfulness exercises.
"We can also strive to live healthily to boost both our immune system and psychological resilience. And, perhaps, make an effort to be good to one another. That's another thing that can be contagious!" he said.
Organisations such as Suicide Prevention Australia have highlighted that the mental health of all of Australians at this time is a key concern, with young people impacted in unique ways. Concerns about future economic prospects, combined with immediate concerns around financing study, fulfilment of academic goals, and concerns about welfare for themselves and those around them create circumstances for anxiety and depression.
This is also a time when people who have never experienced mental health issues may find themselves struggling, something which the mental health experts are telling us is not only reasonable, but normal. The response of anxiety in a circumstance of a new medical threat, combined with societal and economic impacts is a natural reaction as we grapple to adjust to rapidly changed and changing circumstances.
Suicide Prevention Australia provide the following advice – access credible and good quality information to help maintain perspective and feel in control, take a proactive approach to looking out for each other, reach out, don't wait, and ensure you utilise all the resources provided by government (and universities) to support you during these challenges.
Of significant concern for organisations such as the Young Lives Matter Foundation (YLM), at UWA, are the many vulnerable young people who were already experiencing mental health issues, pre-disposing them to the risk of suicide. The increasingly stressful circumstances of COVID-19 mean that we need to ensure these people are accessing support regularly through the new telehealth services, and to provide a strong community network around them.
YLM has a singular focus on predicting the unpredictability of suicide, unlocking the challenge of when an individual is most at risk, so that services and support can be deployed during key times of need. Utilising new access to data and mathematical modelling to create a new suicide risk index, the approach is set to transform the way we assist those at risk of suicide, to create certainty from uncertainty and save lives.
This work is designed to create a future where we will know who to support and when, especially during unprecedented events such as COVID-19. Early results are promising, with pilot modelling achieving a 77.7% successful prediction rate for self-harm incidents, which are closely related to psychological distress and intent to suicide.
The research from the YLM Foundation at UWA is highlighting the need to have the right support services available for young people, immediately when need arises. This insight has led to the development of a 'Living Room' concept, to be located at UWA. Yet to be launched, the mission is to provide young people a location where they can feel safe and access resources, delivering supportive intervention at a time when they become vulnerable, possibly making bad decisions, or worse still, contemplate self-harm.
If you or someone you know is thinking about suicide, you can call Lifeline on 13 11 14, Kids Helpline on 1800 551 800, MensLine Australia on 1300 789 978 or the Suicide Call Back Service on 1300 659 467.
Media references
Jessica Soulsby (Development and Alumni Relations)    +61 8 6488 2764
Tags
Groups

UWA Forward