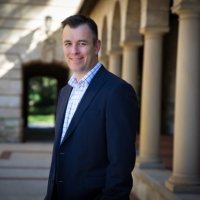 Tuesday, 5 May 2020
The University of Western Australia has a continual roll call of awards, scholarships and prizes presented to staff and students.
To recognise these achievements, an article is published on the UWA news page on the website and in UWA Forward on the first week of every month. If you know of great awards or achievements across the University please email [email protected]
Name: Professor Peter Dean, Pro Vice-Chancellor Education
Achievement: The US Military History Group has awarded Professor Dean the 2018 Master Corporal Jan Stanislaw Jakobczak Memorial Book Award for MacArthur's Coalition: US and Australian Military Operations in the Southwest Pacific, 1942-1945 . The award recognises an outstanding book that covers any topic in US military history from 1898 to 1945.
Name: Associate Professor Chris Power, International Centre for Radio Astronomy Research (ICRAR)
Achievement: Associate Professor Power was awarded 45 million service units on Australia's newest research supercomputer to study the influence of supermassive black holes on their host galaxies. The study was one of only four that was awarded time in the inaugural round through the Australasian Leadership Computing Grants program.
Name: Elise Reitze, UWA Conservatorium of Music
Achievement: A lecturer in electronic music, Elise was nominated for The Music Network's Thirty under 30 National Award. She was named as a finalist in the Entrepreneurs and Innovators category for her work with Women of Music Production Perth (WOMPP), the music community she established in 2017, which has expanded to include over 600 female and gender non-conforming music makers across Australia and New Zealand.
Name: Curtis Rollins, UWA School of Agriculture and Environment
Achievement: The scientific review panel of the Council for the Lindau Nobel Laureate Meetings has selected Curtis to participate in the 7th Lindau Meeting on Economic Sciences. Since their foundation in 1951, the Lindau Nobel Laureate Meetings have developed into a unique international scientific forum and provide an opportunity for an exchange between different generations, cultures and disciplines.
Name: Isabel Philip, UWA Law School
Achievement: Second-year Juris Doctor student Isabel Philip was awarded this year's Ciara Glennon Memorial Law Scholarship. The scholarship is awarded annually to a student from UWA's Law School who makes a recognisable contribution to the community, demonstrates an active interest in an area outside the practice of law and shows a balanced approach to life and concern for others.
Name: Dr Darja Kragt, UWA School of Psychological Science
Achievement: Dr Krajt was selected to present her research on leadership and self-identity at the 2020 FameLab national final. The science communication competition invites viewers to watch Australia's brightest minds discuss their STEM-focused research in three minutes or less.
Media references
Anna-lee Harry (UWA Media and PR Adviser) 08 6488 7975
Tags
Channels

Awards and Prizes — Media Statements — University News