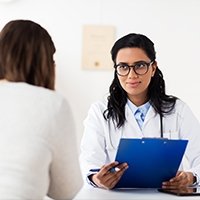 Friday, 1 May 2020
A study by The University of Western Australian and Fremantle Hospital with support from the Raine Foundation and NHMRC has found the rate of heart attacks, strokes and other cardiovascular complications has improved in people with diabetes over the past 20 years.
Published today in the Endocrine Society's Journal of Clinical Endocrinology & Metabolism , the study analysed data collected from detailed participant data and hospital records across two phases of the Fremantle Diabetes Study that took place 15 years apart.
The first phase collected data between 1993 and 2001 and the second between 2008 and 2016. More than 13,000 participants took part in the studies combined – 2,800 with type 2 diabetes and 11,195 matched residents without the condition.
Diabetes is one of the world's fastest growing chronic conditions with more than more than 463 million adults worldwide affected, according to the International Diabetes Federation. People with diabetes have a much higher risk of heart attacks, strokes, heart failure and amputations.
Professor Tim Davis from UWA's Faculty of Health and Medical Sciences and Fremantle Hospital said it was important to better understand how those with diabetes were being impacted by cardiovascular issues.
"Our study found that the rate of cardiovascular complications among individuals with diabetes has declined over the past two decades which is good news," Professor Davis said.
"And while we've seen improvements in cardiovascular disease outcomes in the general population during the same time period, the gains in individuals with diabetes outpaced the general population during that timeframe. This was evident comparing the second phase of the study with the first.
"Although this probably represents better management of diabetes and other cardiovascular risk factors, some of the improvement is unexplained. This probably represents earlier detection and a lower blood glucose threshold for diagnosis, but also better adherence to healthy lifestyle.
"In the case of heart attacks and strokes, the rates of these events more than halved in the participants with type 2 diabetes. People with and without diabetes had gains in life expectancy but the gap between the two groups did not change over time."
Professor Davis said while the outlook for people with diabetes in developed countries was improving significantly, it was still concerning that the death rate among people with diabetes was worse than the general population.
"The trend shows we still have to monitor conditions like cancer and dementia that may become an issue for people with diabetes later in life," he said.
"The hope is that we can continue to narrow the gap so that diabetes is no longer regarded as a cardiovascular risk factor if it is appropriately and intensively managed."
Media references
Jess Reid (UWA Media and PR Advisor) 08 6488 6876
Professor Tim Davis (UWA Faculty of Health and Medical Sciences) 08 9431 3228
Tags
Channels

Media Statements — Research — Science — University News

Groups

Faculty of Health and Medical Sciences