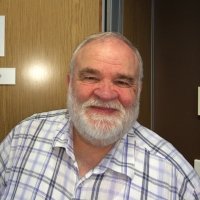 Tuesday, 28 April 2020
Two of our most senior and respected marketing professors have said farewell to UWA, after many years of dedicated service. Luckily, they will be staying around to share their wisdom as Emeritus Professors.
Geoff Soutar
In January, the School was able to hold a social event to mark the retirement of Professor Geoff Soutar FAASS. Many of you who graduated from the school will know Geoff from his enormous contributions to the School and the Graduate School of Management, where he was Director from 2008 until 2016, Geoff was also Head of the Marketing Department from the foundation of the Business school until very recently. Geoff is world recognised academic in marketing whose academic contributions have received wide acclaim and recognition. Since receiving his PhD from Cornell University in 1973, Geoff has published more than 200 papers in journals and books across a wide range of marketing and management areas, presented more than 400 papers at seminars and conferences, been the recipient research grants totalling more than $4 million, and supervised more than 50 doctoral graduates to completion. He is a Fellow of the Academy of the Social Sciences of Australia, a Fellow and Life Member of the Australian and New Zealand Academy of Management, an Inaugural Fellow of the Australian and New Zealand Marketing Academy, and a Life Member of the Australian Market and Social Research Society.

Jill Sweeney
In December 2019, friends and Colleagues in the School celebrated the career of Professor Jill Sweeney, who made similarly significant contributions to the School and beyond. As a Professor in Marketing, Jill was passionate about teaching services marketing to all levels of students, and published her work widely in the top journals internationally. She was the Associate Dean of Research and Research Training from 2008-2010, where she has played a strong role in research policy, direction and mentorship. Outside of UWA, Jill was state Chair of the Australian Marketing and Social Research Society and, until recently, and on its National Council. She served on the Australia and New Zealand Marketing Academy Executive from 2002-06, and was co-chair of the ANZMAC 2005 Conference, held in Fremantle in December 2005. Before starting her an academic career, she obtained extensive experience in market research consultancies in London, Sydney and Perth, focusing on statistics and sampling, industrial research and consumer research. She was awarded her PhD in 1995.

The Marketing Department, and Business School as a whole, would like to express our thanks and gratitude to Geoff and Jill, and wish them all the best in their retirement.
Tags
Channels

Business and Industry

Groups

eBiz