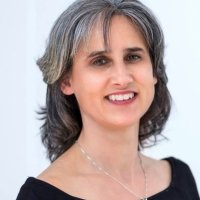 Tuesday, 28 April 2020
COVID-19: The politics of economics and adjustment
COVID-19 and the importance of financial literacy
Alison Preston
---
The economic impacts of the coronavirus pandemic are palpable for all of us. But how we cope with additional financial pressures as individuals depends on how well we understand the dynamics of debt accumulation, risk diversification and other financial concepts. Alison Preston explains how pre-existing low levels of financial literacy among the Australian population exacerbate the risk certain groups are exposed to and what can be done about it.
Financial literacy has been defined as ' peoples' ability to process economic information and make informed decisions about financial planning, wealth accumulation, debt and pensions '. It is an essential skill at the best of times and even more important now and in the future.  It matters for the stability of the financial system and it matters for the well-being of individuals. Prior to the onset of the coronavirus crisis and the economic recession caused by shutdowns, there were already large domestic vulnerabilities in Australia with regard to financial literacy. Consumer credit and mortgage borrowing, for example, were at dizzy heights. Indeed household debt was almost double that of household income.
In response to the current economic situation the Government has announced a range of measures to ease some of the financial burdens. This includes an additional JobSeeker Payment (coronavirus supplement) and early access to superannuation. In order to alleviate the short-term pressure on those with a mortgage, banks have also made provision for payments to be deferred and state governments such as Western Australia have put a freeze on household expenses such as electricity and water.  These are all welcomed measures, particularly for individuals and households already under financial pressure. That said, while many may have no option but to defer mortgage payments and access their superannuation, it is likely that many will do so without a proper understanding of the actual financial costs of making use of these support schemes. At the very least, individuals need to understand the concept of compound interest. A mortgage deferral doesn't mean that interest payments don't have to be made. Interest will continue to accumulate during the deferred period adding to the total amount owed.
So who is most at risk in a time of economic crisis?  The answer is young people, women and the less educated. This isn't because of low pay, under-employment, unemployment and pay inequality – although these factors don't help – but because surveys show that these groups typically have low levels of financial literacy. Data from 17,500 respondents to the 2016 Household, Income and Labour Dynamics in Australia (HILDA) survey show that one in three adult men and one in two adult women struggle with basic financial literacy concepts such as inflation, compound interest and risk diversification. Of those aged between 18 and 24 years, only 44% of men and 24% of women could correctly answer a question-set covering these three concepts.
Share (%) of males and females able to correctly answer three financial literacy questions covering inflation, compound interest and risk diversification
There are also significant differences in financial literacy when disaggregated by socioeconomic characteristics such as birthplace, education and education. Part of this is cultural. Migrants from a non-English-speaking background country have financial literacy rates which are significantly lower than Australian-born persons. Similarly, tertiary qualified persons have higher levels of financial literacy than less qualified individuals. Workers employed on a casual contract have lower financial literacy than those employed on a permanent contract.  On the plus side, Australia's overall level of financial literacy is above that of many countries . Within the OECD, Australia is within the top 10 financially literate countries.
Share (%) of adult males and females able to correctly answer three financial literacy questions by birthplace and socio-economic area
Share (%) of adult males and females able to correctly answer three financial literacy questions by education and employment characteristics
It is perhaps fortuitous that the present crisis has happened after rather than before the recent Royal Commission into Misconduct in the Banking, Superannuation and Financial Services Industry . The evidence presented to that commission showed that, even with regulatory arrangements in place to protect consumers, many practices were appalling and many consumers exploited. That said, and as others have pointed out, " It is naive not to expect new schemes will pop up to replace the now (or soon to be) banned practices ".
It also does not help that the financial system is complex and that responsibility for saving and investment decisions are increasingly being transferred from government to individuals. Take superannuation, for example. In the early 1990s, in response to an ageing population and the fiscal costs of the Age Pension, Australia adopted a system of compulsory minimum employer contributions into privately managed superannuation accounts. The net effect is that Australians are more exposed than ever to volatility in financial markets and to making critical saving and investment decisions related to old age.
Questions are already being asked about the adequacy, fairness and sustainability of Australia's retirement income system and of superannuation in particular. The superannuation pillar of the retirement income system is not gender neutral . It also benefits high income households and those who are financially literate . Indeed, a large share of adult non-retirees (13 % for men and 18 % for women) report having a superannuation balance of $0 and many (34% men and 46% women) report a balance of less than $20,000. This suggests that many experiencing financial hardship and eligible to draw down on their superannuation may see little financial relief given existing balances.
Superannuation; non-retirees aged 18-64 years; Australia; 2018
Going forward we may expect the COVID-19 crisis to result in a myriad of social costs associated with unemployment, under-employment, income loss and disrupted schooling. To this list we should also add low financial literacy and financial vulnerability. Low financial literacy could lead to spiralling debt problems and could impede our economic recovery . There are already calls to ban predatory payday lenders during the coronavirus crisis. This will require support for alternative arrangements such as extra funding through the No Interest Loan Schemes (NILS) offered by not-for-profit organisations such as The Salvation Army.
What else needs to be done? The Australian Prudential Regulatory Authority (APRA) and the Australian Securities and Investment Commission (ASIC) have to do their work in monitoring and regulating the financial sector, and protecting those with low financial literacy. But more needs to be done to raise the financial literacy of the community as a whole. ASIC has an important mandate in this regard. Through its MoneySmart website and its COVID-19 making financial decisions webpage, it is already helping Australians ask the right questions. Raising the financial literacy of the young will be particularly important given that they will be paying off the Government's coronavirus response package for years to come. This will require learning more about how people acquire financial literacy and why particular groups such as women have such low levels of financial literacy. Raising financial literacy in Australia will require some investments, but ignoring the problem will be infinitely more costly.
---
Dr Alison Preston is Professor of Economics in the UWA Business School. Alison is well-known for her research on gender equality with a particular focus on wage determination, superannuation and financial literacy.
Tags
Groups

UWA Public Policy Institute