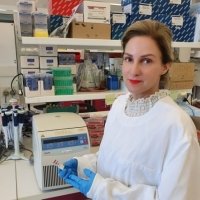 Wednesday, 22 April 2020
University of Western Australia researchers are hopeful local trials of the Bacillus Calmette-Guerin (BCG) vaccine will not only determine if it is an effective way to boost the immune systems of frontline health workers but show whether it can be used as a whole-population COVID-19 protection measure when Australia's borders are eventually opened again.
Leading the trial at Sir Charles Gairdner Hospital, UWA clinical immunologist Professor Michaela Lucas said the importance of the BRACE trial, a multi-centre randomised controlled clinical trial of the BCG vaccine against COVID-19, should not be underestimated.
Funded by the Minderoo Foundation and set to include 4000 frontline health workers across Australia, including 2000 in WA located at SCGH, Perth Children's Hospital and Fiona Stanley Hospital, there is already epidemiological evidence that BCG vaccination could reduce susceptibility to severe respiratory infections such as COVID-19.
"We cannot be complacent, COVID-19 is a global pandemic," Professor Lucas said. "If we don't want to stay in isolation, as one of the few countries in the world where the virus may become extinct, and we want to open up our borders and travel, then the virus might flare up again.   "The BCG vaccine may well be a protection for all Australians once the borders are opening and once social distancing is loosened.
"It is designed as a population vaccine, so everyone could have it to give them that advantage. If we really get into the COVID-19 storm, then they would be prepared by having a protection from severe disease and it would also decrease the severe cases for our hospitals."
The BCG vaccine was developed against tuberculosis (TB) and given widely in WA as a protection against TB until the mid 1970s. Previous studies have shown the BCG vaccine boosts people's 'frontline' immunity, training it to respond to other subsequent infections with greater intensity. Researchers hope this improved 'innate' immunity will provide crucial time to develop and importantly, validate, a specific anti-SARS-CoV-2 vaccine.
Professor Lucas said other vaccines were in the pipeline and being trialled elsewhere around the world that were directly active against COVID-19 but none had yet made it to clinical use.
"It is very difficult to make a vaccine that protects our lungs and protects lung immunity. Lung immunity is quite difficult to understand," she said.
"If we are facing a situation where we may have to vaccinate the whole population that has not developed any natural COVID-19 immunity, using a vaccine like the BCG vaccine which is an old trusted vaccine that we know can be given safely to the majority of Australians and may reduce and prevent severe COVID symptoms – that may be a very good solution for moving forward.
Looking ahead to the other side and a future after COVID-19, Professor Lucas said the current BRACE trial could provide insights into how the BCG vaccine could play a role in reducing the severity of influenza and even the common cold.
"We will also know if the BCG vaccine is given at the same time as the flu vaccine, if it may render the flu vaccine more effective and the protective immune response that is solicited may last longer that the predicted two months," she said.
"The BCG vaccine for the past 20 years has shown some promising results in reducing the severity of all respiratory infections.
"Why that is so, is not entirely clear but it is probably something to do with your very early immune response to infection - called the innate immune system - and it induces a principle that is called a trained immunity system.
"We have these two arms of the immune system. The very early responder system – I often compare that to an ambulance – it comes to the site where you have a viral infection and it does damage control, trying to reduce the virus by number and prevent both infection of cells and tissue damage.
"The BCG will boost that type of immune response. It makes us at first respond to viruses better and therefore the viral dose we get into our body may be lower.
"For the second arm of the immune system, which is much more specialised but takes about a week to develop and can find the virus in cells, it will then have to deal with a lower viral burden with less infected cells. Then we are more likely to be able clear the virus."
What is the BRACE Trial?

A multi-centre randomised controlled clinical trial of the BCG vaccine against COVID-19. Endorsed by the World Health Organisation, it is run in partnership with Murdoch Children's Research Institute in Melbourne, led by Prof. Nigel Curtis, and for WA by Prof. Tobias Kollmann from Telethon Kids Institute.
What is the vaccine?
A live but inactivated strain of BCG (used also in WA to protect against tuberculosis), given together with the influenza vaccine. Trial participants are randomised to receive the BCG vaccination and the influenza vaccination or the influenza vaccination alone.
What is the aim?

To investigate whether an existing, commonly-used vaccine can reduce the severity of COVID-19 infection. Participants will be followed for a year and their rate of  respiratory infections recorded. UWA's key involvement in the BRACE Trial – UWA clinical immunologist Professor Michaela Lucas – "UWA's involvement is manyfold. I am from UWA and one of the clinical professors, the principal investigators Professor Peter Richmond and Professor Laurens Manning are also UWA staff.  UWA provided the FJ Clarke lecture theatre complex for the SCGH trial site and we have got UWA graduates and med students helping with consent, the randomisation and the data entry."
Media references
Jess Reid (UWA Media and PR Advisor) 08 6488 6876
Tags
Channels

International — Media Statements — Research — Science — University News

Groups

Faculty of Health and Medical Sciences