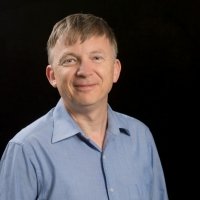 Wednesday, 22 April 2020
Lessons about Post Traumatic Stress Disorder from Australia's emergency workers and bushfire fighters indicate it is essential frontline healthcare workers, as much as possible, be given adequate time to process, rest and recover after each shift caring for COVID-19 patients, according to The University of Western Australia's mental health researcher Associate Professor David Lawrence.

Crucial also was ensuring a good level of social support, which he acknowledged was currently a challenge due to the strict isolation requirements of containing the highly infectious virus.

"I think that the COVID-19 pandemic and all the disruptions associated with it are a unique situation that we don't really have ready experiences to draw from in forecasting what the longer term impacts might be," he said. "What we have learnt from our work with emergency services workers is that the cumulative exposure to multiple traumatic events over a period of time can impact on wellbeing.

"Resilience also is not just a yes/no concept, where you either have it or you don't. For anyone, even those with high levels of resilience, there are potentially things that can overwhelm their innate resilience."

Dr Lawrence's research team conducted the 21,000-strong "Answering the Call, National Mental Health and Wellbeing Study of Police and Emergency Services" on behalf of Beyond Blue, and is currently undertaking ongoing research into the impact of the intense summer bushfire season on the mental health and wellbeing of our first responders.

His research focuses on organisational and team culture, and workplace factors that can affect mental wellbeing, including attitudes and experiences of stigma and discrimination. It considers the use of support services when needed, including those provided by agencies and seeking support outside the agency, and the barriers that might stand in the way of seeking help when needed.

Ambulance, police, fire and SES employees, volunteers and retired and former personnel answered his team's questions about their wellbeing and resilience, anxiety conditions, depression, Post Traumatic Stress Disorder and suicidal thoughts. Nearly half the employees and one in three volunteers in emergency services had been diagnosed with a mental health condition in their life, and half the employees had experienced a traumatic event in their work that deeply affected them. One in three emergency services and police employees experience high or very high psychological distress compared to one in eight Australian adults.

"In terms of COVID frontline health workers, there are already reports emerging from New York, Italy and other places where there have been large numbers of cases and large numbers of deaths, of physicians and health workers becoming overwhelmed by the enormity of the challenge confronting them," he said.

"We are hearing reports of people working around the clock because there are too few health workers for the demand, and physicians having to make the sorts of decisions that no-one should ever be forced to make about who can receive a potentially life-saving treatment and who misses out, at the same time potentially exposing themselves to risk.

"If we were to apply lessons from emergency services workers to frontline health staff, optimally we would want to ensure that everyone working on the front line in Australia has adequate time to rest and recover after every shift. Of course that would not be possible if the caseload were swamping the available healthcare resources.

"We would also want to ensure that our healthcare workers have good levels of social support, which is also challenged somewhat by the isolation requirements of this highly infectious virus."

Dr Lawrence said research to date had shown a culture existed within emergency services organisations that may impact on help-seeking — that as the people who helped others in emergency situations, they should be strong enough to deal with all sorts of challenges that come their way and not need help.

"This definitely impacts on help-seeking when it is needed. There is some evidence that some doctors feel similarly about mental health issues too, " he said.

"This sometimes results in people dealing with an accumulation of stress over an extended period of time in unhelpful ways such as the use of alcohol.

"When problems aren't addressed, when they arise they can become more impactful and more difficult to treat. One thing we do know about PTSD is that early treatment is associated with much greater chance of full recovery with much less intensive treatment."

"Our research provides evidence to help identify ways for agencies and the community to improve mental health and wellbeing in the emergency services sector, and to support the people who protect us when they also need help themselves."

Dr Lawrence said little was yet known about the mental health impact of the public referring to bushfire fighters, emergency service workers and COVID-19 healthcare workers as their "superheroes".
"I think that some people appreciate the recognition and others really don't," he said.
" Our research on the impacts of this summer's bushfires is still very much in early stages, but people do seem to have responded to it in different ways – eg. some people thought the offers of payment for bushfire volunteers were tokenistic compared to the amount of work."

Dr Lawrence is a Principal Research Fellow, joining the UWA Graduate School of Education in 2016 after working at the Australian Bureau of Statistics for 10 years and another 15 years at Telethon Kids Institute. He came to UWA to study a PhD in public health and psychiatry and behavioural science and was able to apply his statistical skills to his research in mental health.
Media references
Jess Reid (UWA Media and PR Advisor) 08 6488 6876
Tags
Channels

Media Statements — Research — Science — Teaching and Learning — University News

Groups

Faculty of Arts, Business, Law and Education — Graduate School of Education