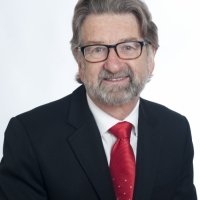 Monday, 20 April 2020
COVID-19: Comparing jurisdictions - opportunities for policy borrowing?
China, COVID-19 and Public Policy
Greg McCarthy
---
Greg McCarthy examines what happened in China as the COVID-19 pandemic emerged and was contained – what does the nation's response tell us about China itself, and what we can learn from it in public-policy terms?
The narrative
At its simplest, China's response to the pandemic (or, to be exact, Wuhan's experience) has shown that if you go in hard, you can contain the virus. That is, the Wuhan experience indicates that by enforcing a comprehensive lockdown it is possible to break the infection cycle and, therefore, the death rate in around 70 days. What China's delayed response has also shown is that you need to go in hard as early as possible. However, to do this early entails knowing medically what you are dealing with, and to do it speedily requires political will and citizen acceptance.
Medically, despite China's good pre-existing digital health infrastructure, it took time to identify the new virus. While isolated cases appeared earlier, it was not until late December 2019 that Wuhan doctors and medical laboratories determined the growing number of cases of pneumonia and respiratory incidents were evidence of a pandemic. Likewise, it took time to recognise that there were links between virus patients and Wuhan's Huanan Seafood Wholesale Market.
By 30 December, laboratories had identified a new virus and began genetic sequencing, which they shared with other countries, including Australia. Also on 30 December, frontline doctors – including the ophthalmologist Dr Li Wenliang – sent a message to fellow doctors that, in their view, there was a potential virus outbreak equivalent to SARS occurring in Wuhan. These medical concerns began to circulate on social media.
In China, however, moving from medical/scientific evidence to government action is contingent on the politics of the day. Politics in China are opaque and complex and, as such, the relationship between central and local authorities is facilitated by secrecy. This created difficulties for Beijing in knowing what was occurring in Wuhan.
In late December, when the medical evidence entered this multifaceted political world, the centre was seeking to develop a party line. In Wuhan, where the epidemic originated, the city administration's immediate response was a cover-up, because its self-interest was dependent on economic growth. The clearest example of the Wuhan cover-up and denial was the castigation of Dr Li by the District Public Security Bureau for 'spreading rumors' about a new deadly virus in Wuhan hospitals.
At the central level, on 31 December, China informed the World Health Organization that there were cases of pneumonia with an unknown etiology detected in Wuhan. However, it was not until 20 January 2020 that President Xi Jinping made a public statement to the country acknowledging the pandemic and calling for 'resolute efforts' to combat it. With the party line now enunciated, the Wuhan government moved decisively and severely: on 23 January, with only eight hours' notice, the city of 11 million people awoke to find it was comprehensively locked down.
By the end of January, China had gone in tough on Wuhan and the Hubei province, and effectively isolated 60 million people by halting all forms of transportation. The city and district population were quarantined to their homes, and simple temperature testing became extensive, with COVID-19 testing at medical centres and hospitals being reserved for patients with serious symptoms. The aim was not simply to hospitalise those infected but to establish case findings, trace contacts and ensure all public gatherings were banned, including the Lunar New Year celebrations. Also, in conjunction with state and corporate enterprises (e.g. Alibaba), a national infection QR-code system was established. Any Chinese who wishes to travel outside their home has to fill in an online health survey. Based on this, they are assigned a coloured health code (red for infected and green for infection-free), which is entered into a national database and directly linked to their smartphone through We Chat or Alipay applications.
Politically, the key to going in hard was the speed with which case findings, contact tracing and quarantining could be achieved at the community level. Here, social control went straight to the grass roots, as Chinese local community organisations readily became the frontline in intelligence gathering, monitoring and policing people. Chinese people live mainly in gated complexes and these compounds immediately came under the guard of residential committees (a revival of the Mao period) and property management committees comprising the police, security guards and retirees. These committees conducted censuses of inhabitants, took temperature tests of residents and visitors, alerted authorities of suspected infected people, made sure people stayed in their homes, and policed the movement of food deliveries coming into and residents going out of the compounds.
At a national political level, having moved to a war footing, the State repurposed its hospitals and prioritised them for patients with the virus. Within hospitals, doctors moved fast to identify infected people, ventilate patients, and oxygenate patients' red blood cells when ventilation did not work.
Once in the hospital system, the top end was highly sophisticated in treating those who had contracted the virus. However, the initial spread of the virus in Wuhan overwhelmed the hospitals, which were overrun with infected patients. This led to the piling up of dead bodies in hospital corridors, and, with exhausted doctors lacking adequate protection, many staff died. In response, the State mobilised medical professionals from across China to assist in Wuhan, and galvanised the production and sourcing of protective clothing and equipment for frontline medical staff.
In short, China's response to COVID-19 took some critical time to emerge, and due to this the nation is suffering internal and global opprobrium. The causes of that delay were both medical and political. Once mobilised, however, China went in hard in the Wuhan epicentre, with comprehensive social isolation, infection tracking and case management. Then, when the virus spread from Hubei, China expanded the social isolation and social management to the rest of the country.
At its peak in February, Hubei recorded 14,840 new infections within one day. When the WHO mission arrived on 20 February, there were 2,114 deaths of the 55,924 laboratory confirmed cases . By 5 April, China's total number of confirmed coronavirus cases 'officially' stood at 81,669 (a figure since revised upward), with the death toll at 3,329, and some 76,964 people having recovered. By 8 April, the virus curve had flattened, and Wuhan was officially opened and joined other cities, where those with green QR colour codes were permitted to travel under strict containment guidelines.
Reading China's response
To understand China's response to the pandemic you need to read China within its context. Historically, post-1989, there has been a form of social contract between the Communist Party of China (CCP) and the people. Through this, the State focuses on economic prosperity and social issues while the people concentrate on creating a good life ( xiaokang or 'small prosperity').
Given that this social contract is dependent on economic prosperity, it is no wonder Hubei officials were reluctant to inform Beijing of a pandemic, or that Beijing was so slow to act. However, once the CCP leaders did act they did so in a (Maoist) military manner, isolating Wuhan and Hubei, building a hospital and marshalling 40,000 medical care workers from across the country.
The rhetoric of a nation at war resonated with the (Maoist) past, and citizens in their gated compounds felt secure while the State dealt with the infected patients and overall containment. Additionally, Chinese people have a sense of civic mindedness and are ready to accept the directions of the state, including restricted movements and personal monitoring by such means as a phone app. Notwithstanding this conformity, it can be imagined that when the medical crisis eases and the government restores economic normality, Chinese people will return to participating in social conflicts to protect their interests and their visions of China.
Relations with China, and what we can learn from China's experience
China's response to the pandemic raises three considerations that should be taken into account by policy-makers:
China matters. As a fully globalised nation, what happens in China has global consequences.
What happened in China during the first two months of the pandemic – notably the cover-up, lack of transparency and political procrastination – is an example of what not to do. On the other hand, China's containment strategy offers the rest of the world a blueprint for the development of policies to cope with the pandemic, centering on lockdowns.
The pursuit of globalisation for financial gains over the past two decades has come to a sudden halt, and future directions must be built on the welfare of global humanity in addition to economics. As Australia is so economically integrated with China, the policy choice of decoupling, notably in higher education, will be a vexed economic and political question, with international students as pawns in this game.
---
Professor Greg McCarthy is professor of Political Science and International Relations and Senior Honorary Research Fellow at UWA.
Tags
Groups

UWA Public Policy Institute