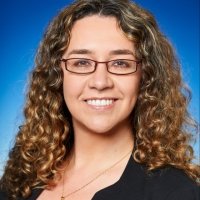 Monday, 20 April 2020
COVID-19: Comparing jurisdictions - opportunities for policy borrowing?
Black Swans? Leveraging Western Australia's public and private sector capacity in a post-COVID-19 world
Jessica Shaw MLA
---
It seems almost trite to observe that the COVID-19 pandemic is the most profound and enduring disruption to our society and economy since the Second World War. Many describe the emergence of COVID-19 as a 'Black Swan' event – something unexpected and of enormous magnitude and consequence, likely to completely reshape our society. While challenges undeniably lie ahead, Jessica Shaw MLA, argues that Western Australia, the Black Swan state, is well positioned for recovery, relative to other Australian states.
The effects of the COVID-19 'Black Swan' event on our personal lives, businesses and model of government are significant and the scale of response unprecedented. Many commentators now project a deep and prolonged global recession. However, the significant disruption to our everyday lives does present a rare opportunity for Western Australia's business, community and government sectors to plan comprehensively for the post-COVID-19 world.
The commonwealth and state governments have acted swiftly to address both the population health and immediate economic impacts of the virus, deploying record levels of resources to expand the capacity of the health system, support household and business incomes, preserve the economic structure, and to maintain and grow confidence. The forms and extent of government intervention are without precedent, challenging long-held conceptions about the role, capacity and inherent value of the public sector.
The pandemic has highlighted that our population's health is our most valuable resource. By instituting the nation's strictest border protections, restricting movement both to and within WA, early signs suggest that the State Government's efforts to 'flatten the curve' have been effective in protecting our workforce and minimising the pandemic's impact on our most vulnerable. Assuming we see a sustained decrease in cases, we will inevitably consider how to gradually relax restraints and resume economic activity.
The Prime Minister has ventured that some states may be positioned to lift restrictions earlier than others. Commentators have suggested that successful first-mover states may gain competitive advantage. Equally, jurisdictions can observe and learn from successful (and unsuccessful) relaxation measures and recovery policy initiatives instituted by other governments.
As minds turn from response to recovery, it is critical to consider how subnational governments might address the longer-term economic challenges: their potential roles in supporting growth and rebuilding value. Relative to other states, Western Australia has cause to be cautiously optimistic about our capacity to recover. The road will be long and difficult, but we start along it with a number of solid structural foundations.
In terms of stocktaking and planning for the 'other side', there are a number of structural advantages our state possesses in terms of government capacity and our existing economic base that position us well to develop a robust and innovative recovery strategy.
For instance, WA Treasury Corporation has observed that the state's economy appeared to have picked up momentum in 2019. It noted that the Q4 2019 national accounts showed trend real state final demand (the total value of goods and services that are sold to buyers who wish to either consume them or retain them in the form of capital assets) grew at its fastest year-end rate since 2012 and the trend unemployment rate was the lowest since 2014 at 5.4 per cent. WATC considers that while WA will not escape the crisis, it "appears the best placed of the states to benefit from a recovery when in eventuates."1

In terms of government capacity, the McGowan Government's financial discipline in the early years of its administration, tackling state debt and returning the budget to surplus, has provided it with the ability to roll out immediate support for businesses and households. Although revenue into the state's coffers will undoubtedly reduce following dampened economic activity, the Premier has signalled the Government's intent to provide further stimulus and assist with economic 'restart' once the emergency passes.
In terms of strengths inherent in our existing economic base, WA has a commodity-driven economy. Compared to Eastern states' economies, a lower proportion of our income is derived from service-based industries, such as tourism and tertiary education, and a greater proportion from minerals, energy and primary industries – industries that continue to operate throughout this crisis and will continue to function as we rebuild. Additionally, the strong and immediate response to the COVID-19 crisis will ensure WA's reputation for stability and as a location for low-risk investment will be enhanced from a global trade perspective.
Western Australia is also replete with a range of critical minerals and materials required for telecommunications, electric vehicles and battery technologies. The Economics and Industry Standing Committee recently considered the State Government's Future Battery Industry Strategy , the value chain opportunities associated with lithium mining and processing, and battery component manufacturing and assembly. Western Australia has a distinct global competitive advantage in lithium production, owing to its hard rock reserves, mature mining industry and stable political environment. Although there will undoubtedly be a downturn in global demand for commodities linked to renewable and battery technologies in the immediate future, over the medium to longer term, opportunity exists for WA.
We are already witnessing a downturn in global commodity markets as a result of COVID-19. However, provided demand for commodities stabilises and our ports remain open, we can and should continue to trade. The mining industry's FIFO workforce must be carefully managed in line with health advice, but the travel and social restrictions hampering many service-based industries need not have such a detrimental effect on WA's level of overall economic activity, given our different sectoral composition.
There is significant turmoil in the oil and gas sector that will have adverse consequences for the energy industry. However, our largest miners have indicated that Chinese demand for iron ore – our largest export commodity – remains stable. Continued stable demand will provide the state with a base level of economic activity (and revenue), allowing us to play to our strengths and underpinning the broader recovery effort.
The agricultural sector is also relatively strong. While the Eastern seaboard has been gripped by the worst drought since European settlement, significantly reducing the national crop in 2018–19, WA experienced one of the largest harvests on record. Extreme floods also severely affected both Queensland and New South Wales – again, WA was spared such significant climatic events. WA, thankfully, also largely avoided the horrific bushfires that ravaged so many communities in the Eastern states. As such, WA has avoided exposure to the significant costs associated with supporting and rebuilding communities, businesses and public infrastructure.
In terms of new opportunities, the states do not possess the capacity to respond on the same scale as the Commonwealth Government's fiscal stimulus package. However, WA has a range of options and levers available to it to support economic reactivation and build public and private value.
Working through WA's various instrumentalities (particularly utilities and other commercialised entities), the State Government can form strategic partnerships to assist private businesses to rebuild, support the development of existing and new markets, and deliver public value. WA is unique among Australian states insofar as it has resisted the temptation to privatise a range of government functions and services. The WA Government has developed a series of successful public ventures and partnerships, and could utilise existing and new initiatives to assist with economic recovery.
Importantly, the evaluation, planning and pursuit of these types of opportunities is not new in WA. I have recently written on the Labor government's successful KeyStart initiative – a state-owned entity delivering affordable housing, supporting the construction sector, and facilitating access to finance in a highly constrained environment, all on a commercially viable basis. In the electricity industry, the Economics and Industry Standing Committee's recent Microgrids Inquiry observed a series of successful partnerships between the government-owned enterprises, private businesses and research institutions to completely revolutionise the delivery of stationary energy demonstrating the capacity of the public and private sectors to work together to innovate, drive technological change, develop new markets and build public and private value. The Committee recommended that the State Government roll out a commercialisation strategy to leverage the development and delivery capabilities obtained through these partnerships.
The roll-out of microgrid technologies will deliver cost savings for all WA energy consumers, but there are also significant opportunities to pursue export markets. As our regional trading partners recover from COVID-19 and seek to electrify rural communities, WA has unique global competitive advantages and capacity to meet demand for cleaner, more affordable and sustainable energy supply. Building existing strategic partnerships between the public and private sector in the pursuit of these export opportunities could deliver significant public and private value.
Much of WA's success will depend on maintaining existing trading relationships and developing new markets in Asia. In August 2019, the Economics and Industry Standing Committee commenced an inquiry into WA's trading relationship with the Republic of India. Early evidence indicated that WA would gain from diversifying its trading relationships beyond its strong existing links to China. The State Government's Asian Engagement Strategy recognises this and has identified 15 priority markets in the region.
In the inquiry's final week of evidence, before suspension due to COVID-19, the pandemic's effects were beginning to ripple throughout Asia. In subsequent weeks, it has become apparent that the virus is having a significant impact across the region. Our neighbours will all be affected, will respond in different ways and can be expected to recover at varying rates, in line with their own governmental and economic capacities. Progress under the Asian Engagement Strategy will be hampered by COVID-19, but it will be necessary to continue to pursue it, in a more targeted and prioritised manner, as our neighbour's own recovery trajectories become clearer.
Profound challenges undoubtedly confront many sectors of WA's economy: retail, hospitality and tourism, education, professional services and construction to name a few. The pathway back to growth will be fraught, but our story is not all bleak. There is great capacity for innovation in the WA business community. There is opportunity for the State Government to leverage its existing capabilities and rebuild value through its own activities in commercial spaces, in partnership with the private sector. Moreover, the State Government's economic development policy Diversify WA provides a solid foundation to protect WA's existing economic base and pursue new opportunities with our trading partners as they arise.
Strong partnerships together with a recognition of the value delivered by both the public and private sectors will be essential to the recovery effort. Co-operation, collaboration and policy borrowing between jurisdictions will also be vital. These unprecedented events will require innovative policy responses that consider different roles for public and private actors, new forms of partnership and commercial models. The Black Swan state may have closed its borders, but there's never been a more important time for open, optimistic minds.
---
Jessica Shaw MLA BA(Dist) BA(Hons) LLB(Hons) LLM FAIE is the WA Labor Member for Swan Hills in the WA Legislative Assembly, chairs the Parliament's Economics and Industry Standing Committe, and is also an A djunct Professor of the Not-for-profits UWA.
1 https://www.watc.wa.gov.au/wp-content/uploads/2020/04/Client-Newsletter-March-2020.pdf
Tags
Groups

UWA Public Policy Institute