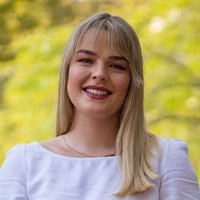 Friday, 17 April 2020
A second-year Law student with a quiet determination to make the world a better place has been awarded this year's Ciara Glennon Memorial Law Scholarship at The University of Western Australia.
Isabel Philip, 23, of Subiaco completed a Bachelor of Arts at UWA in 2018 and is now undertaking a postgraduate Juris Doctor degree.
A scholarship student who attended Methodist Ladies College, Isabel has supported herself throughout her studies at UWA with a number of part-time jobs including retail assistant and paralegal where she works in family law.
"A huge part of my desire to do law is rooted in the role of advocacy and justice and how important it is to give everyone a voice," Isabel said.
Isabel also works as a volunteer paralegal at the Aboriginal Legal Service, conducting research and providing assistance to solicitors in criminal, family, civil and human rights matters as well as preparing submissions to the Australian and WA Law Reform Commission.
"Being able to work with young children, the homeless, women and families suffering severe mental, emotional, physical and sexual abuse, violence and neglect has been eye-opening and devastating."
In addition to her part-time jobs and volunteer legal work, she volunteers for Cahoots, a registered National Disability Insurance Scheme that runs programs and camps throughout the year for young people and adults with a range of disabilities.
Isabel is also a mentor for commencing students, academic mentor for JD students and a student ambassador for UWA, which involves travelling to high schools to encourage students from lower socio-economic areas to consider applying to UWA.
The Ciara Glennon Memorial Scholarship was established in 1998 with the support of the Glennon family. It is sponsored by Ashurst (formerly Blake Dawson), the law firm where Ms Glennon worked.
It is awarded annually to a full-time student from UWA's Law School who needs financial help to continue studying, makes a recognisable contribution to the community, demonstrates an active interest in an area outside the practice of law and shows a balanced approach to life and concern for others.
Isabel said the scholarship would greatly ease her financial hardship as a full-time student supporting herself, and provide her with some measure of security.
"Trying to juggle work, studying, volunteering and personal endeavours is difficult by anyone's standard," she said. "This scholarship will allow me to focus on the areas that mean the most to me, such as volunteering, without having to sacrifice my commitment to my studies."
"I can think of no better way to honour Ciara Glennon's memory than using the proceeds of this scholarship to take the opportunity to step back from paid work and put more energy into helping people who are in a less fortunate position than I am," she said.
Head of UWA Law School Professor Natalie Skead said the Law School was very grateful to the Glennon family and Ashurt for their continued generosity and support through the Ciara Glennon Memorial Scholarship.
"The Scholarship has transformed the lives of so many of our deserving past recipients and will greatly assist Isabel to continue with her important volunteering work as she progresses through her Juris Doctor," Professor Skead said.
Media references
Isabel Philip 0425 305 800
Simone Hewett (UWA Media and PR Manager)  08 6488 3229 / 0432 637 716
Tags
Channels

Awards and Prizes — Media Statements — Students — University News

Groups

Law