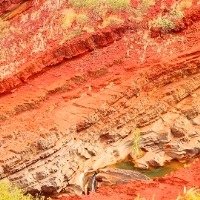 Saturday, 4 April 2020
The School of Indigenous Studies continued to practice Indigenous methods of teaching and learning online in a unit about the revitalisation of Indigenous Knowledge.

Dr Elfie Shiosaki
Indigenous Knowledge


Virtual Yarning Circles

Dr Shiosaki holds tutorials as virtual yarning circles to reflect Indigenous practices of creating shared knowledge and understanding of a topic, and Indigenous ethics of listening. These virtual yarning circles have conveyed a strong sense of collaboration in online dialogue, as students continue to build consensus about critical issues in the unit. Students have shared these testimonials about their learning experiences:
Firstly, I thought our Zoom tutorial was excellent. I admit that I was a bit anxious about the new teaching format, as this was the first Zoom class that I had participated in. So thank you for hosting a very well organised meeting. I'm looking forward to next week!

Thanks for the tutorial yesterday, I think it went really well, and I felt like it ran as smoothly as our face-to-face sessions once we got it going.

Also thank you for a wonderful Zoom session and the points you had brought up during our yarn, it's given me a lot to reflect about.

Virtual On-Country learning experiences

On-Country learning experiences are embedded in the unit, and teach students about the inextricable connection between place and Indigenous Knowledge. These experiences include, Noongar storytelling about the bilya (Swan River), a visit to Kaart Geeningup Bo (Kings Park) and a walking tour about Noongar placenames at UWA's Crawley campus. We have drawn on digital keeping places of Indigenous Knowledge to continue our experiential and placed-based teaching. For example, the multimedia website A Sense of Place: Nyungar cultural mapping of UWA and surrounds , built by a UWA project team led by Professor Len Collard, is being used in the unit to teach students about Noongar placenames.

This has highlighted the value of creating digital keeping places for Indigenous Knowledge, in collaboration with Indigenous communities, to preserve this knowledge for future generations," Dr Shiosaki said.
Tags
Groups

Education Quarterly