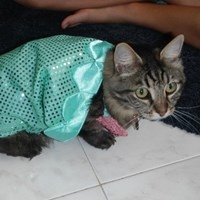 Saturday, 4 April 2020
Staff and students (and a now famous 'Perth catfish') across various schools in the Faculty of Science provided great examples of adapting to the online teaching environment. Students were quick to embrace virtual participation in fun and interactive learning opportunities while keeping connected over tasks and assignments.

School of Human Sciences
Professor Michael Rosenberg, Brodie Ward

Active Leadership 1: Developing Leadership Skills

This popular broadening unit focuses on building effective leadership through experiential learning and team cohesion skills explored through various outcomes including outdoor recreation and sports-based activities. The unit has now fully transitioned to a virtual and interactive environment via MS Teams for all students.

Two weeks ago, 350 students were outdoors kayaking, riding mountain bikes or on stand-up paddle boards in 24 tutorial groups. Within two weeks, the unit has been completely modified as a remote team learning experience.

Virtualising the tasks and content for online delivery means students will complete interactive virtual challenges, including the building and completing of an escape room, where 24 tutorial groups each create one puzzle and then have to complete all 23 other puzzles within their tutorial period. Students will also be asked to create a piece of music together remotely to test their leadership and team-building skills. Finally, students will submit their final assignment as a 15-minute video.

"Crucially, we have been able to engage our international students who have returned home so they can complete the unit. Remaining in contact with our international students has created a unique perspective of the situation around the world and enabled students to compare their own situation and remain connected," Professor Rosenberg said.

In the first week of the online transition, students were guided through a range of social engagement activities to build their teams, such as playing online charades.

One of the challenges set for students was to replicate a grid by taking a screenshot of students holding paper to their screen camera to form this shape within the Zoom environment.

This unit is a fantastic example of adapting to the challenge of creating interactive, collaborative and cooperative learning opportunities for students in the virtual world.

School of Biological Sciences
Associate Professor Jenny Rodger, Associate Professor Jan Hemmi

Comparative Neurobiology

Associate Professors Rodger and Hemmi are not only rising to the challenge of online learning, but remembering that laughter is the best medicine in difficult times. All the practical classes for ANIM3320 have been adapted for online delivery by filming the demonstrators carrying out all of the experiments, and observing and discussing the different fish species. This enables students to relate the ecology of the fish to their retinal specialisations in order to complete their assignments.

Fittingly on 1 April, students were treated to a short film about the 'Perth catfish' which was greeted by student laughter, but also allowed a discussion on key concepts around comparative neurobiology – comparing eye structure for aquatic and air environments.

"It has been fun and an unexpectedly useful way to deliver unit content. Special thanks to the camera and editing crew, Marissa Penrose-Menz and Darren Clarke," Associate Professor Rodger said.


School of Psychological Science
Associate Professor Gilles Gignac

Advanced Quantitative Methods in Psychology


Associate Professor Gignac is noticing benefits for learner engagement since moving lectures to the Blackboard Collaborate platform.
Student engagement during a lecture can be a challenge for many reasons, one of which is the anxiety experienced by students when speaking in a large lecture hall. By moving lectures online to accommodate the restrictions on social gatherings, the level of engagement from students during lectures has increased. Students seem more comfortable writing questions and answers via the Blackboard Collaborate chat utility – this online mode of communication and interaction is one that many students are very familiar with.
Questions and answers are also recorded by Blackboard Collaborate. This means students who are unable to engage with the lecture in real time due to work or caring commitments can learn from the same question and answer interactions when they view the lecture at a later time.

"My experience delivering lectures via Blackboard Collaborate has been so positive that I plan on continuing to use this facility when lectures will resume on campus. Doing so will allow students both in class and at home to ask and answer questions, in real time, in a comfortable and efficient manner," Associate Professor Gignac said.

School of Human Science
Dr Siobhan Reid (Unit Coordinator), Ms Kathrun Fotnum (iFit Coordinator), Dr Mark Peter

Paediatric Exercise Rehabilitation

Students undertaking the Master of Clinical Exercise Physiology have a requirement to gain experience developing a goal-based intervention for a child with a movement difficulty or mental health disorder within our iFit program.

While iFit is usually delivered face to face, our current cohort of MCEP students have transitioned iFit clients to online training via Zoom, allowing children and their families to continue the exercise program from home.

This is a superb outcome, and families are thoroughly enjoying the opportunity to interact live with their student iFit coach. The student coaches are learning great skills in aspects of Telehealth at the same time; a valuable skill in a changing world.
Tags
Groups

Education Quarterly