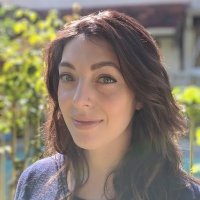 Wednesday, 1 April 2020
COVID-19: The public health emergency and the disproportionately disadvantaged
The other pandemic: The impact of COVID-19 on violence against women
Ilana Rohwedder
---
Ilana Rohwedder illuminates the impact the response to COVID-19 has on women and children at risk of violence, how frontline service providers are responding and what the government and the broader community can do to act, even, and especially, in times of crisis.
The emergence of COVID-19 has ushered in dramatic changes to the way frontline services across the not-for-profit sector are delivered. At Communicare, we have acted quickly to alter service provision for each of our 27 programs, prioritising consideration of risks to clients, staff, volunteers and community members. This includes not only risks associated with exposure to coronavirus, but also risks associated with service interruption for high-risk, vulnerable populations.
Crucially, women and children experiencing domestic violence sit at the forefront of our COVID-19 response planning. Our women's refuge, Tuart House, provides emergency accommodation to women and children at risk of homelessness due to domestic violence; however, despite the spread of COVID-19, this is not a front from which we can pull back. We cannot switch to a phone or digital support model and we cannot merely refer elsewhere.
Concomitantly, our property is not designed to quarantine ill women and children. Our resourcing was not intended to respond to emergencies of this scale. As with many other service providers, we have undertaken risk assessments, developed contingency plans and applied mitigation strategies to maintain the safety of residents housed in close proximity with other families in crisis.
Delivering residential services has never been easy as the vestiges of violence manifest in complex traumas that service providers are often not sufficiently funded to address. In this period of a global pandemic and an unprecedented economic crash, staff continue to provide coverage 24 hours a day, 7 days a week, all with their own COVID-related fears and families to care for at home.
While we can remain steadfast in cultivating a safe place for the women and children in our care, our concerns are heightened for those still at risk of violence in our communities. With social distancing measures resulting in closures of work places, businesses and public spaces, many women and children are facing confinement at home for an undetermined length of time with their abuser. An abuser who, like everyone else, is dealing with the anxiety and uncertainty of the moment, facing stress and potential unemployment and critically, feeling a loss of control. This is a dangerous combination of conditions. Moreover, with some supportive outlets previously available now inaccessible, women and children are even more isolated and vulnerable.
The scale of risk of COVID-19 is assuredly significant, but we collectively should be aware that the measures we are putting in place in attempt to save lives may also be responsible for ending others. The Bankwest Curtin Economics Centre predicts Australia's unemployment rate will reach 12.7 per cent by May 2021 with 1 million Australians losing their jobs by November 2020. Increases in unemployment are associated with numerous adverse social indicators including poverty, inequality, poorer physical and mental health and increases in mortality rates . It would certainly seem that our discomfort with death by COVID-19 is inconsistent with our comfort with death by poverty .
This is by no means an argument against the actions being taking to preserve the health and safety of people across Australia and elsewhere. Rather, this is a desire to see the urgency with which we have rallied to flatten the curve reflected in our commitments to those disproportionately experiencing safety risks in other domains. In the context of violence against women and children, public policy can strengthen supports in several ways.
Family and domestic violence services must remain deemed essential. This is supported by increases in the rates of domestic violence in Hubei Province where police reports in February tripled from figures the previous year. Such reports are echoed in France , USA and numerous other countries. Women and children at-risk will need continued access to services including helplines, counselling and emergency accommodation.
Relatedly, the methods necessary for keeping women and children safe in refuges during a highly contagious outbreak will at times conflict with sector capacity to meet demand. Corresponding investment in funding accommodation needs to occur to enable domestic violence services to organise additional arrangements. Due to current decreases in interest for rental units, Communicare's Tuart House was recently able to secure private leases for two separate families. This requires upfront costs that will not be sustainable long term without government support, but employing strategies like these will be essential to preventing the spread of infections in multi-unit communal refuges. Additional funding for COVID-19-related costs may further equip providers to go beyond traditional service models to meet the outsized needs of the moment.
Law enforcement first responders should be better equipped to understand the dynamics of family and domestic violence. While law enforcement is well aware of the association between crisis events and increases in domestic violence, first responders often defer to specialist domestic violence response officers working alongside women and child protection advocates. These Domestic Violence Incident Response Teams are likely to be further inundated and may be severely restricted from engaging in face-to-face contact. As service providers will be scaling back to maintain safety of staff and other clients, initiative from first responders to engage victims and refer to services will be increasingly vital.
Lastly, the broader public also has a pivotal role to play. It is telling that the overwhelming response to this crisis was to immediately rush out and buy things; that so many sought security in the act of purchasing and accumulating a stash of goods. This reflects neither a culture of trust in our community's ability to meet basic needs nor a collective ethos committed to ensuring it does.
Problematically, while government has a responsibility to protect the citizenry, there are limitations to what government can accomplish. No service or program can replace what a supportive community can provide. Now more than ever, we all must engrain a sense of responsibility for the wellbeing of others beyond those whom live under our own roof. Domestic violence thrives in silence, grows emboldened when we shrug, "it's not my place". If we as a country demand more be done to end violence against women and children, then we must consider our individual responsibility to further that vision too.
Learn the signs of domestic violence and what it means to be an active bystander . Reach out to family, friends, neighbours and acquaintances – even those whom you assume are completely fine. This COVID-19 crisis could go on for a long time. We need everyone, not just government, to rally to action. It's all hands on deck now.
---
Ilana Rohwedder is the Social Policy and Tender Writer for Communicare Inc. Ilana has worked in front-line service delivery, program and strategic development, and public policy advocacy. She holds a MA in Public Policy and Public Administration from Northwestern University.
Tags
Groups

UWA Public Policy Institute