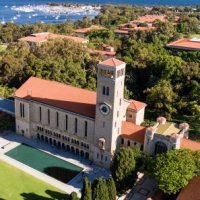 Monday, 30 March 2020
Dear UWA Staff,
I have been advised that a new employee due to start work at UWA this week, has tested positive to the COVID-19 virus. The future staff member was on an overseas trip and returned to Perth on an international flight on Sunday 22nd March. They went straight into self-isolation after arriving in Perth, as per current travel requirements, and underwent COVID-19 testing when they developed symptoms later that week.
I am advised the staff member is recovering at home in isolation and has had no contact with anyone outside their immediate household, all of whom are also self-isolating. The individual has not visited campus nor had any contact with any member of the UWA community. The WA Department of Health has performed contact tracing and is monitoring the situation closely.
We have been notified, assured the staff member is being looked after, and based on our information, there is no risk to our campus community from this case.
Please keep this staff member in your thoughts. We send them our very best wishes for a speedy recovery and ask that their privacy is respected.
Take care
Jane
Professor Jane den Hollander AO
​Vice-Chancellor
Tags
Groups

UWA Forward