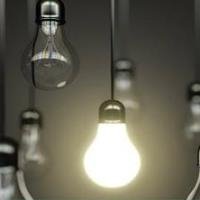 Friday, 27 March 2020
As the semester started, LinkedIn Learning at UWA celebrated its first birthday. LinkedIn Learning is now being used by more than 10,000 staff and students at UWA.

The Educational Enhancement Unit (EEU), responsible for the platform, reported a surge in activations and usage since the beginning of the semester with an increase of 2,868 activations. That means that nearly 3,000 extra students and staff now have access to professional and personal development.
LinkedIn Learning has become pivotal in our work life at UWA. In the light of the changes brought upon by COVID-19, multiple teams have made extensive use of the varied content to support all teaching staff, students and multiples departments across the University.

The Human Resources and Organisational Development team designed a learning path, around working remotely , in order to assist staff to adjust to changes in their work life environment and support their wellbeing.
The EEU created multiple learning paths to support students and staff. Teaching staff have been recommended remote teaching and students were recommended a Remote Learning and a Wellbeing support learning path .

In light of the recommendations sent, in the past 30 days, users at UWA have:
consumed 922 hours of content
completed 427 courses
viewed 19,629 videos
We saw 2,841 users log in, and 399 custom content was viewed and 392 custom content was completed.
It is no surprise that in the last 30 days, the most popular courses were:
Learning Zoom
Microsoft Teams Essential Training
Being an effective team member
Balancing work and life
Time management tips
Time management working from home.
We are so pleased to see a tool coming into full use when our UWA community most needs it. We know based on these amazing results that our recommendations to students and staff are being used and we can only hope that this can make a difference in everyone's working and study day.

If you have any LinkedIn Learning queries, contact Sev Lee at [email protected]
Tags
Groups

Education Quarterly