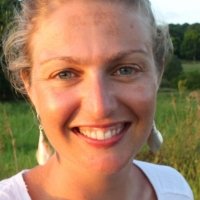 Tuesday, 17 March 2020
Seven students have been awarded prestigious Forrest Scholarships to carry out research at The University of Western Australia. Their research will be focused on developing solutions to complex global challenges. They join another scholarship recipient who will study at Curtin University and one who will study at Murdoch University.
Projects include finding ways of constructing buildings that are more climate-resistant, designing sturdier hip and knee replacements, improving salt tolerance in wheat crops and making marine environments more resilient to environmental stressors.
The scholarships are made possible through the Forrest Research Foundation, which aims to attract the brightest minds to conduct research in Western Australia.
Amie Shuttleworth, inaugural recipient of the Forrest – Kerry Hill Scholarship, will be studying the risks in the built environment associated with climate change that affect those who invest in, own, design, develop and operate buildings. She will be looking to create and test a resilience framework for designers.
Harrison Caddy will investigate how external factors such as gravity and temperature affect the blood flow to our eyes. He hopes to find ways of alleviating retinal degeneration and dysfunction. The work will help inform the health industry and may be used by space agencies to understand the medicinal viability of future travel and human colonisation on other planets.
Mingxin Ye will develop materials that are crack-resistant to make hip and knee replacements sturdier. He hopes the results will support patients by making hip and knee replacements stronger, more biocompatible and more comfortable.
Celina Burkholz plans to assess the adaptive capacity of kelp populations in a changing environment. By identifying thresholds and feedbacks resulting in the loss of kelp forests as well as the effects of stressors on different genotypes, she is hoping to provide novel solutions to promote kelp forest restoration and resilience.
Dawid Makosa will be studying DNA and genetics and their effects on cognitive functioning. The research will be particularly useful in developing new therapies to improve the quality of life of the elderly, reducing health and aged-care costs and alleviating pressures on the health industry.
Kristina Heidrich will reconstruct and analyse data on global large pelagic fisheries including the provision of a global dataset of total catches. The research will contribute to the sustainable management of oceanic fishery resources.
Samalka Wijeweera will be researching common genetic and metabolic salt tolerance mechanisms in wheat. This will provide an understanding of the reasons for and consequences of changes in plant performance under saline conditions. Understanding the molecular responses of plants could help inform future strategies to produce more salinity-tolerant crop varieties.
UWA Vice-Chancellor Professor Jane den Hollander AO said the University was pleased to welcome outstanding young researchers who will be working on projects important for the world's future.
"Doctors Andrew and Nicola Forrest, through the Forrest Research Foundation, have provide these scholarships to support young international researchers working on projects which will advance global knowledge," Professor den Hollander said.
"Their generosity is deeply appreciated and of great significance for our University, our State, and for the world."
Dr Nicola Forrest AO said she was blown away by the standard of incoming Forrest Scholars.
"The impact of their research will be felt around the world and we're looking forward to following their progress over the next few years," Dr Forrest said.
The Forrest Research Foundation provides support to selected international and domestic students enrolling in a Doctor of Philosophy (PhD) degree at one of the State's universities. It also supports leading researchers who are at the start of their career by providing post-doctoral fellowships.
For more about the Forrest Research Foundation, visit www.forrestresearch.org.au
Media references
Jess Reid (UWA Media and PR Adviser) 08 6488 6876
Tags
Channels

Awards and Prizes — Media Statements — Research — Students — University News

Groups

Faculty of Arts, Business, Law and Education — Faculty of Engineering and Mathematical Sciences — Faculty of Health and Medical Sciences — Science Matters