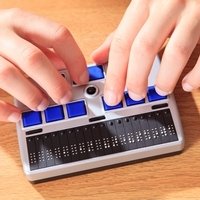 Tuesday, 10 March 2020
The University has launched a Web Accessibility Policy , which will improve the way University online learning content and public web content is made accessible to people with a disability or medical condition.

The University's Web Accessibility Policy is supported through the Strategic Plan 2020–25 and the Disability, Access and Inclusion Plan (DAIP) and ensures improved accessibility for users of the University's online content.

The policy will assist us in making our online content accessible to all and delivering on our commitment to provide positive and inclusive experiences to a diverse student community.

The objective of the policy is to further assist staff and providers to remove barriers to education and information for all UWA audiences, students, staff and community. The policy does not apply retrospectively.

The policy subscribes UWA to the internationally recognised Web Content Accessibility Guideline 2.1 (WCAG 2.1) and the A and AA standards within. These guidelines have been subscribed to in many areas of UWA for more than a decade, but this policy now formalises UWA's commitment. This refreshed policy gives UWA further focus, support and now a mechanism to encourage all areas of the University to lead by providing high-quality digital and accessible experiences to all users.

The policy rollout across the University is led by the Digital and Creative Services team at Brand, Marketing and Recruitment. The team will also provide training and support tools for staff responsible for the creation of online content to ensure the content complies with the Web Accessibility Policy guidelines . To assist with supporting the policy, a working group has been formed with representation from across the University that will meet regularly across the next 12 months.

For staff who use the Learning Management System and Lecture Capture System in their work, support is available through the Educational Enhancement Unit by emailing [email protected] .

If you have any additional enquiries on the policy or need further information on how to make your content accessible, please contact Chris Leighton – User Experience and Web Accessibility Designer.
Tags
Groups

Education Quarterly