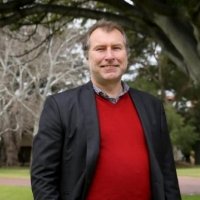 Tuesday, 3 March 2020
The University of Western Australia has a continual roll call of awards, scholarships and prizes presented to staff and students.
To recognise these achievements, an article is published on the UWA news page on the website and in UWA Forward on the first week of every month. If you know of great awards or achievements across the University please email [email protected]
Name: Professor Karol Miller, Faculty of Engineering and Mathematical Sciences
Achievement: Professor Miller was recently appointed Visiting Professor at Harvard Medical School by the Harvard Club of Australia Foundation. He will travel to Boston in April and collaborate on computational biomechanics for image guided neurosurgery with a focus on epilepsy surgery.
Name: Professor Wendy Erber and Dr Jane Purdie Faculty of Health and Medical Sciences,
Achievement: Professor Erber and Dr Purdie recently participated in the Zonta Golf Day in Mandurah to raise money for cancer research at UWA. This was the 27th edition of the charity golf day which has led to over $250,000 being donated to UWA. UWA has a long-standing relationship with the ZONTA Club and the funds raised have enabled cutting edge equipment to be purchased ensuring UWA remains at the forefront of cancer research.
Name: 2020 UWA Fogarty Scholars
Achievement: Senior Deputy Vice Chancellor Professor Simon Biggs, Fogarty Foundation Executive Chair Dr Annie Fogarty AM and UWA Fogarty Scholars past and present recently welcomed the ten 2020 scholarship winners to the university at an annual breakfast. The UWA Fogarty Scholarships offer the State's brightest and most committed students a generous scholarship for the entirety of their undergraduate degree, including honours, and a further contribution towards postgraduate studies.
Congratulations UWA staff and students.
Media references
Jess Reid (UWA Media and PR Adviser)                                                                                   +61 8 6488 6876
Tags
Channels

Media Statements — University News