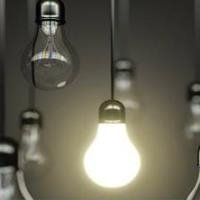 Wednesday, 24 June 2020
LinkedIn Learning has been available for all UWA staff and students since the start of first semester last year.
Since the launch of LinkedIn Learning, students have used the platform to brush up on technology including graphic design skills and Excel, and to aid their study and support their career development.
There has also been a substantial uptake of LinkedIn Learning by staff for both professional and personal development, including appraisal support and digital pedagogies to support teaching practice.
Plenty of workshops were conducted on the main campus, and late last year, Sev Lee from the Educational Enhancement Unit (EEU) travelled to Albany to deliver tailored workshops to support the unique needs of our regional campus.
While one workshop focused on the general overview of the platform and how to maximise the tool in a broad sense, another workshop was centred on the use of LinkedIn and LinkedIn Learning for students.
The EEU strategy team, in conjunction with the UWA Career Centre, Student Guild and libraries spent a substantial amount of time developing recommendations and communications around LinkedIn Learning as a study aid and career development tool.
With hands-on support from the team at LinkedIn, Sev also delivered information sessions on the use of LinkedIn as a career tool for students including developing a personal brand and using LinkedIn for social media professional networking.
The last workshop presented LinkedIn Learning as a resource for teaching staff, to use as third-party content in their units. The session looked at the type of courses that may be used, how to create playlists, how to embed links and single videos in Blackboard, and, from a pedagogy angle, how learning outcomes align with assignments.
There was also demand for additional information on the platform from the Rural Clinical School. Sev met up with staff from the Albany and Kalgoorlie campuses to give a combined presentation on LinkedIn Learning in December.

The LinkedIn Learning Team is looking to offer further targeted workshops via webinars to remote campuses to tie in with the Students' Careers theme.
LinkedIn Learning is a valuable resource for students and staff working and studying remotely. If you have any LinkedIn Learning queries please contact Sev Lee at [email protected] .
Tags
Groups

Education Quarterly