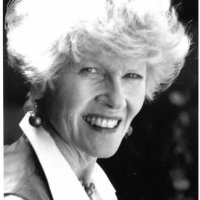 Tuesday, 18 February 2020
Diana Warnock, a former newspaper and radio journalist, went into politics at the age of 52 when she was elected as the State member of Parliament for Perth in 1993.
Before entering politics, Diana was an activist for about 30 years for women's rights and for minorities, and always belonged to many community and voluntary groups, both locally in Perth and nationally. She grew up in the Eastern Goldfields—between Menzies and Leonora—but lived most of her adult life in the city of Perth. Her late husband Bill Warnock, an Irish-Scot, grew up in a Glasgow slum and migrated to Australia in his teens. They both graduated in arts from UWA.
Come along to the Friends of the Library's first talk for 2020 to hear Diana Warnock on "Why politics?"
Tuesday, 10th March 2020
Doors open 7:00pm - Talk commences at 7:30pm
Cost: $5 donation (Free for Friends of the Library Members)
Venue: UWA - Reid Library Ground Floor, Hemsley Suite
RSVP:
Kathryn Maingard on [email protected] or 08 6488 2356
https://www.eventbrite.com.au/e/why-politics-by-diana-warnock-tickets-93437627459
Pre-talk Special Collections viewings
Special Collections will be open for Friends from 6.30pm prior to the talk to view the foyer display and objects from the collection in May, June, July, August and November 2020.
AGM
The Committee invites members to nominate and join the Committee in 2020. Please contact Kathryn Maingard (email [email protected] or by phone 6488 2356) if you are interested in joining the Committee.
Future events
| | | |
| --- | --- | --- |
| Date | Speaker | Topic |
| 14 April | Gordon Freegard | "Italians in Pickering Brook" |
| 12 May | Mike Donaldson | "Australia's Rock Art Heritage" |
| 9 June | Lyn Schwan | Cambodia |
| 14 July | Antoine Bloemen | "Have a dream and follow the dream" |
| 11 August | Suzanne Wijsman | Introducing the Barcelona Haggadah |
| 8 September | Robert Guthrie | "Assistance for Victims of Crime" |
| 13 October | Sue Boyd | "Not Always Diplomatic" |
| 10 November | David Kennedy | "East of Jordan": Western ravellers to Petra and the Jordian Decapolis in the 19th Century |
Media references
University Library +61 8 6488 2356
Tags
Groups

University Library