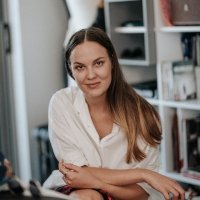 Wednesday, 18 December 2019
About Elena Bollweg
Elena is a Master of Teaching (Secondary) student and a teacher of visual arts at Shenton College. She holds a Graduate Diploma in Education from UWA. Elena chose to study teaching because she is passionate about passing down her knowledge and skills as well as mentoring students.

Foundations of good teaching
I started at Shenton College in July 2018 and have grown so much as a teacher from working there. The staff support and interrelationships that I have built at Shenton have provided me with a wealth of both theoretical and practical knowledge.
I believe building relationships is the foundation of good teaching, as it enables me to know my students on an individual basis and leverage that knowledge to differentiate to their learning profiles and interests, making lessons authentic and meaningful to each student in a different way.
My love for teaching stems from my passion for the arts. I am an artist and designer myself and am deeply passionate about creating connections in the community and bringing people together with art at the centre of this.
I taught my Year Seven and Eight classes about the importance of active community involvement by delivering a program to create three murals for Shenton Park Playgroup that celebrated the local flora and fauna. I began by teaching students how to create observational drawings from photos as well as from life. This gave students a kinaesthetic experience with the subject matter and provided an affirmation of the need to preserve and celebrate the beauty of local wildlife.
In the process of executing these murals, I encouraged students to work collaboratively, which resulted in an elevated sense of inclusion amongst students as they had their own part to paint while being aware of the necessity to contribute feedback and ideas to their peers painting alongside them. The three murals were installed for permanent display at Shenton Park Playgroup at the beginning of 2019 and will be an everlasting reminder of the playgroup's connection to Shenton College.
A good teacher never stops learning
While studying the Graduate Diploma of Education at UWA, I was able to form a professional learning network of fellow teachers, mentors and professors with whom I can engage to this day when I need advice or assistance with my job and/or studies.
I enrolled in the Master of Teaching after completing the Graduate Diploma in Education with the aim to round-out my understanding of pedagogy, and have the opportunity to conduct action research that I could integrate back into my teaching practice thereafter. My research focused on improving engagement through strategies of Positive Psychology in a Year 12 Certificate II Visual Arts classroom.
My practicums were completed at Kelmscott and Applecross Senior High School, where I engaged deeply in teaching the Visual Arts GATE programs as well as attending the Applecross Art camps in 2017 and 2018. I still teach in the Applecross GATE Arts Program on Saturdays in their extension workshops.
Tags
Groups

Education Quarterly