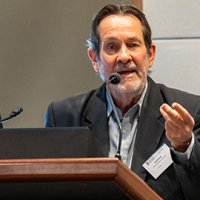 Wednesday, 18 December 2019
Confirming the fitness of a higher education program's purpose is a critical first step before confirming the program's fitness for purpose. That is the conclusion of an Australian Office for Learning and Teaching senior fellowship with 3700 learning and teaching leaders from around the world over the past three years (see FLIPCurric ).

Achieving this requires determining exactly what key capabilities and competencies graduates now need if they are to successfully negotiate the 'age of acceleration' and the key social, cultural, economic and environmental challenges now faced. It means we need to develop graduates who are, therefore, not only work-ready for today but also 'work-ready plus ' for an uncertain tomorrow. To achieve this, we need to more consistently build the use of social enterprise projects into the curriculum, with a particular focus on the UN's Sustainable Development Goals.
Work-ready plus is defined on the FLIPCurric website as being not only competent (able to use set professional skills and knowledge correctly under set conditions) but also as being capable (having high levels of personal, interpersonal and cognitive intelligence). Being work-ready plus includes being sustainability-literate, change-implementation savvy, inventive and entrepreneurial, and clear on where one stands on the tacit assumptions driving the 21st century agenda – assumptions like growth is equally beneficial to everyone, consumption is happiness, ICT is always the answer and globalisation is great.
Such a focus has led an increasing number of schools, training colleges and universities around the world to look at how best to develop graduates who are not only commercial entrepreneurs but also social entrepreneurs; inventive people who can help us identify relevant and feasible ways to tackle the social, cultural, economic and environmental challenges now facing the world; people who are motivated by a clear, agreed moral purpose.
More than 90 per cent of the world's leaders have a degree, but only limited numbers of undergraduates have an opportunity to see if they are capable of inventing solutions to the 'wicked' sustainability challenges facing 21st century societies, or to learn specifically how to make a desired change work consistently and effectively in practice.
This interest in building social enterprise projects into the curriculum has been the focus of keynote addresses this year at the International Conference of Entrepreneurship Educators in Oxford, at the international conference of the Copernicus Alliance of Universities, and in a wide range of universities and colleges around the world that have participated in the Times HE Impact ratings and are now looking to formulate their strategic plans around addressing the UN Sustainable Development Goals.
Also emerging is a clear understanding of how the world's UN-endorsed Regional Centres of Expertise (RCE) in Education for Sustainable Development can play a key role in identifying, supporting, linking and leveraging school, college and university student engagement in social enterprise projects of practical local importance.
It is upon these initiatives that a recent paper by Geoff Scott, Emeritus Professor of Higher Education and Sustainability at Western Sydney University and founder of RCE-GWS gives focus. The paper, Social Enterprise and Sustainable Development in the Age of Acceleration , can be downloaded from Charles University's E-Journal Envigogika .
The article provides a succinct overview of the state of play in this important new area around the world and will be of relevance to all educators and RCEs interested in supporting a more coherent and linked focus on the UN's Sustainable Development Goals.
As Professor Scott concludes in the paper:
'Now is the time for us to work together to develop graduates and our future leaders who are not only work ready for today but who are also work ready plus for an uncertain tomorrow...[I]n doing this, it will be necessary to give more direct focus to building social entrepreneurship projects into the curriculum of our colleges and universities.
The existing range of networks focused on education for sustainable development provide an ideal mechanism for this to be undertaken efficiently, collaboratively and effectively.
The UN Sustainable Development Goals won't just be achieved by themselves. People must be assisted to invent relevant and feasible ways to address them and to learn how to action them. Because all change is learning, colleges and universities have a central role in this process'.
Geoff Scott
Emeritus Professor of Higher Education and Sustainability
Western Sydney University
Tags
Groups

Education Quarterly