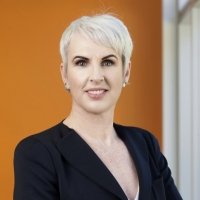 Wednesday, 18 December 2019
Diane Smith-Gander AO, one of WA's top business executives, has been appointed Chair of The University of Western Australia's Business School Board. She is the first woman to chair the board.

Ms Smith-Gander has a wealth of experience in business in the areas of governance, management and information technology strategy.

She is a non-executive director at AGL Energy, Wesfarmers Limited, Chair of Safe Work Australia, and a board member of Keystart Loans.

She also chairs the Committee for Economic Development of Australia (CEDA) and was President of Chief Executive Women (CEW), Australia's pre-eminent women's leadership advocacy group.

Ms Smith-Gander's last executive role was as Group Executive at Westpac, a member of the leadership team of the corporation and responsible for all information technology, back-office operations, global vendor management and property.  She was a General Manager at Westpac for 10 years.

Ms Smith-Gander grew up in Perth and holds a Bachelor of Economics from UWA and an MBA from the University of Sydney.  In 2015 she was awarded an Honorary Doctorate of Economics from UWA.  She is a Fellow of the Australian Institute of Company Directors (AICD) and the Governance Institute of Australia (GIA), and an Adjunct Professor of Corporate Governance at UWA.

UWA Business School Dean Professor Peter Robertson said Ms Smith-Gander was an internationally-recognised leader, with very impressive credentials.

"Diane is an excellent leader, with an already strong relationship and track record with UWA. She is a strong advocate for women in leadership roles," Professor Robertson said.

UWA Vice-Chancellor Professor Dawn Freshwater said Ms Smith-Gander was a highly experienced businesswoman and leader who would make an excellent contribution to the Business School Board.

"We are delighted to welcome Diane to Chair the Business School Board," Professor Freshwater said.

"Her vast knowledge and experience supports the Business School's mission of advancing the welfare and the prosperity of the people through excellence in business education."

Ms Smith-Gander said she was looking forward to her new role.

"The UWA Business School is one of the premier business schools in the Asia-Pacific region. It is a great honour to be leading this world-class institution into its next phase of success," she said.

Ms Smith-Gander will commence her role in January 2020.
Media references
Jess Reid (UWA Media and PR Adviser) 08 6488 7975
Tags
Channels

Appointments — Media Statements — University News

Groups

Faculty of Arts, Business, Law and Education