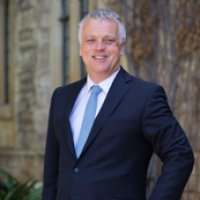 Tuesday, 17 December 2019
Welcome to the latest Education Quarterly, perhaps best called "The Christmas Edition". While it may not represent the full range of Dickensian treats for the festive season, there are excellent goodies inside this edition.
The first article is by Geoff Scott, Western Sydney University, on work ready plus graduates , which is based on his keynote address at the UWA Teaching Excellence Conference and Showcase last month. This heralds a theme throughout the Quarterly, including the recognition of the support we receive from many institutions in facilitating internships. Partnerships is another theme and in addition to the organisations that support UWA internships, the partnership with Shenton College around Learning Links shows how UWA is working with a large state school.
Elena Bollweg's account of being a Master of Teaching student and teacher of Visual Arts at Shenton College is fascinating, and as she says, a good teacher never stops learning . What better frame can there be for the links to the various presentations and sessions from last month's Teaching Showcase. Further articles include the thumbs up from Spanish students about flipped classroom techniques; more information on the HEA/AdvanceHE Fellowship scheme at UWA; detail on the UWA Communities of Practice initiative as well as the exciting announcement of UWA being the host for the International Society for the Scholarship of Teaching and Learning Conference next October.
The student experience at UWA features in a number of key articles. This includes information about the Common Purpose Global Leadership Experience program in July about working with a host of major external organisations. In his piece, Antony Gray notes it is all about the students and challenges us all to think differently when he writes: At university we often assess students only in terms of what they get wrong . His is a plea for positive reinforcement as an encouragement to greater student motivation and success.
It is a particular delight to welcome the new Guild President, Bre Shanahan. Her essay touches on many themes found throughout this edition and establishes a firm philosophy of "giving back" as well as the need to understand the pressures placed on students from diverse backgrounds. In this context, the Fairway graduation for over 80 year 12 students took place recently. Fairway addresses the needs of students facing financial and other challenges. It was also personally gratifying to co-launch with the 2019 Guild President, Conrad Hogg, the WA Student Health and Wellbeing Initiative with a specific focus on mental health. This initiative brings all WA universities together and was launched on Conrad's last day as Guild President. One of the Communities of Practice seeks to understand complex social issues and uses the lens of domestic violence, engaging students in projects designed to raise awareness and promote cultures of respect and kindness.
I am afraid I have had to write a piece about an emerging area of national concern with respect to contract cheating. I have been gratified by the cooperation with the Guild on this issue. This is a troubling question that is more than the new opportunities presented by technology; it is also about understanding why students feel they have to engage such practices, and what learning strategies can we adopt to mitigate the risks.
I do not want to end the year on a gloomy note. Thank you all for your hard work in making UWA a place of excellence in teaching and the student experience. I hope you enjoy the festive period and time with friends and families. I look forward to working with you in 2020.
Professor David Sadler, PFHEA, NTF, MAICD, FRSA
Deputy Vice-Chancellor (Education)
Tags
Groups

Education Quarterly