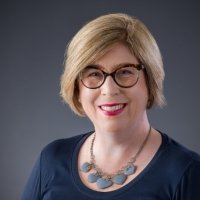 Monday, 16 December 2019
Against the backdrop of the Australian Government's increasingly sceptical position towards what has been termed as "negative globalism", Holly Cullen cautions how such a sentiment could pose obstacles to the country realising the full potential of an effective implementation of OPCAT in preventing human rights abuses.
---
Prime Minister Scott Morrison recently argued against what he called " negative globalism " which "coercively seeks to impose a mandate from an often ill-defined borderless global community [and] unaccountable internationalist bureaucracy". Despite the Prime Minister's stand, Australia is quietly preparing to implement a system of national and international supervision of its places of detention including prisons, youth detention centres and probably its offshore migration detention regimes.
The Optional Protocol (OPCAT) to the Convention against Torture and Other Cruel, Inhuman or Degrading Treatment or Punishment (CAT) requires Australia both to establish a National Preventative Mechanism (NPM) and to allow visits from the UN's Subcommittee on the Prevention of Torture (SPT). The purpose of OPCAT is 'to establish a system of regular visits undertaken by independent international and national bodies to places where people are deprived of their liberty , in order to prevent torture and other cruel, inhuman or degrading treatment or punishment'. States Parties to OPCAT must allow NPMs access to inspect places of detention and must receive the SPT and allow it similar access. Such visits are not, in law, considered intervention in domestic affairs because the Australian Government has voluntarily consented to the OPCAT regime by signing and ratifying the protocol. Nonetheless, the OPCAT regime seems to bear some resemblance to the Prime Minister's definition of negative globalism, which suggests that there may be confrontation ahead between the OPCAT institutions, particularly the SPT, and the Australian Government.
The prohibition of torture has long been an important international law rule. It is contained in many human rights treaties as well as the CAT. Under those treaties, states cannot opt out of the torture rule even in time of war or emergency. Torture is also recognised as a crime against humanity. The CAT, although it includes obligations both to prevent and to punish torture, focuses strongly on the punishment of torture. The Committee against Torture also receives complaints from individuals on violations of the CAT. Australia has been the subject of 43 complaints since accepting the complaint procedure in 1993, most of which related to immigration issues such as the prospect of individuals being sent back to a country where they are likely to be tortured.
Prosecution of torturers or review of international complaints by victims of torture both respond to torture after it has happened. OPCAT is designed to improve state practice in the prevention of torture. Australia signed OPCAT in 2009 and ratified it in 2017, and has opted for a three-year transition to establish its NPM. An NPM is an independent expert body with the power to 'regularly examine the treatment of the persons deprived of their liberty in places of detention'. NPM's are not investigative bodies, instead having four functions: visiting, advisory, education and cooperation.
Under OPCAT, all 'places of detention' must be inspected. Places of detention include any place under a state's jurisdiction and control where persons are or may be deprived of their liberty. As a result, it covers public and private institutions where people are detained. It very likely covers offshore detention centres, even in other countries, if they are regulated by Australia. The SPT has emphasised the broad range of places to be inspected under OPCAT:
The Subcommittee therefore takes the view that any place in which persons are deprived of their liberty, in the sense of not being free to leave, or in which the Subcommittee considers that persons might be being deprived of their liberty, should fall within the scope of the Optional Protocol, if the deprivation of liberty relates to a situation in which the State either exercises, or might be expected to exercise, a regulatory function.
The Commonwealth Attorney-General's Department is responsible for the implementation of OPCAT in Australia. The Australian Human Rights Commission has undertaken extensive consultation, including of civil society, on how the NPM should be established as part of the implementation process. Although the Commission will not be part of Australia's NPM, it will continue to be able to make own-motion inspections in accordance with its functions. The NPM will be coordinated by the Commonwealth Ombudsman and each state and territory will designate at least one body to be part of the NPM. In Western Australia, the Office of the Inspector of Custodial Services (OICS) will be involved in state-level implementation. The Commonwealth Ombudsman has identified the OICS as an example of best practice in inspecting places of detention:
"Of all of the bodies in Australia with an inspection or oversight function, the Office of the Inspector of Custodial Services appears to be the most advanced in terms of OPCAT compliant inspections. It has been considered by other jurisdictions as a regime that could be modelled."
Australia is not the only country to nominate multiple public bodies as part of the NPM. The UK's NPM consists of 21 statutory bodies with Her Majesty's Chief Inspector of Prisons as the coordinating body, filling a similar role to that planned for the Commonwealth Ombudsman. Other countries have designated a single body as NPM, often an Ombudsman, although some countries such as France have established a body whose sole responsibility is to be the NPM.
OPCAT is a human rights treaty. Its implementation cannot be treated as a mere technical exercise of identifying existing public bodies and giving them an additional responsibility. NPMs must be adequately resourced, and an appropriate legislative framework will need to be established. Although OPCAT aims at preventing torture, and although NPMs are not themselves investigative bodies, their work will reveal human rights violations. Some NPMs, such as the French Contrôleur général des lieux de privation de liberté, explicitly identify themselves as human rights institutions. Governments at both commonwealth and state/territory level need to be prepared for complaints and be willing and prepared to offer redress, without complaining about 'negative globalism'.
---
Holly Cullen is an Adjunct Professor of Law at the University of Western Australia, having been Professor of Law from 2010-2016. Previously, she was Reader in Law at Durham University and Deputy Director of the Durham European Law Institute from 1998-2006, also serving as Acting Director in 2003-2004. She is the author of The Role of International Law in the Elimination of Child Labor (Brill, 2007) and numerous articles on international human rights law, international organizations and theory of international law. She was a member of the International Law Association's research committee on Non-State Actors in International Law and of the Advisory Group for the Child Labor Research Initiative at the University of Iowa Human Rights Center. She is currently a member of the Modern Slavery Research Cluster at UWA. She is co-editor, with Joanna Harrington and Catherine Renshaw, of Experts, Networks and International Law (Cambridge University Press, 2017) and co-editor with Philipp Kastner and Sean Richmond, The Politics of International Criminal Law (Brill, forthcoming 2020).
Tags
Groups

UWA Public Policy Institute