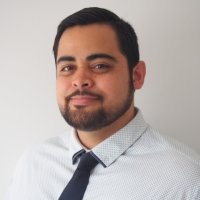 Monday, 16 December 2019
Steven Caruana highlights the crucial role that civil society plays in the successful creation of a National Preventive Mechanism - from consultation processes to the designation of the adequate body. He stresses that substantial engagement with civil society organisations is not only international best practice, but also ensures that the systems to be set up are transparent, inclusive and efficient.
---
The ratification of the Optional Protocol to the Convention Against Torture and Other Cruel, Inhuman or Degrading Treatment or Punishment (OPCAT) has been characterised by the Australian Human Rights Commissioner, Edward Santow, as potentially '…the single most positive development this decade in improving conditions in all Australian places of detention.'
In fulfilling the obligations of this treaty, the federal, state and territory governments are now considering how to best create a National Preventive Mechanism (NPM) comprised of existing or new oversight bodies with the intent of conducting regular, independent, preventive, rights-based inspections in places where people are or may be deprived of their liberty. In this regard the Human Rights Commissioner has commented that '…in this design phase, it's vital that input and consultations occur with civil society organisations to determine what people want and need.'
To date, formal civil society participation in the establishment of the NPM and its preventive work has been restricted to consultations with the Australian Human Rights Commission. Substantial engagement with the federal, state and territory governments has been limited. In the case of Western Australia, designation of the Western Australian Ombudsman and Inspector of Custodial Services was made with no public consultation let alone a public announcement.
It is interesting to note that this lack of engagement has not gone unnoticed. In its recent concluding observations, the United Nations Committee on the Convention on the Rights of Persons with a Disability (CRPD) shared its serious concerns about Australia's 'lack of engagement with persons with disabilities through their representative organisations regarding the designation and establishment of a disability inclusive National Preventive Mechanism.'
The absence of transparency around the designation process is deeply concerning when one considers the purpose of external monitoring is to act as the community's 'eyes' into these otherwise closed environments. Rebecca Minty, Deputy Inspector at the ACT Office of the Inspector of Correctional Services, argues that '…without concerted work by stakeholders to promote civil society engagement in OPCAT implementation there is a risk that the impact of the torture-prevention treaty will be reduced.' International experience and expertise attests this, adding the absence of consultation is a disservice to the organisations that have and will be designated.
Beyond the designation issue, Australia's NPM will need to consider formalising its own relationship with civil society. The Association for the Prevention of Torture has noted this '…is key for the NPM's legitimacy and for enhancing the impact of its preventive work.'
Although the OPCAT treaty does not explicitly state NPM's need to establish formal partnerships with civil society, there is ongoing recognition from the Subcommittee for the Prevention of Torture (SPT) that this is best practice. On review of some of the SPT's concluding observations to state parties and NPMs over the years, it is noted:
NPMs should be developed by a public, inclusive and transparent process of establishment, including civil society.
NPMs should explore creative ways of strengthening the human resources at their disposal by, for example, engaging external expertise, setting up internship programmes or partnering with universities and civil society.
State authorities should encourage dialogue and better connectivity between NPMs and civil society.
NPMs should take necessary steps to effectively increase their interaction with civil society in the performance of its work.
Unsurprisingly, where an NPM has a formalised partnership with civil society, the SPT has noted this positively. In its report on the NPM of Hungary for example, the SPT welcomed the '…cooperation established between the national preventive mechanism and civil society organisations.'
While formal partnerships can take several forms, the two most common have been direct involvement in the monitoring of places of detention and participation in a broader advisory capacity. The Australian NPM will of course need to ensure there is clear division and definition of roles and responsibilities, and special procedures regarding confidentiality and information sharing should it establish any such formal arrangements.
The combination of these two forms of partnership has most recently been seen in the Victorian Ombudsman's trial OPCAT monitoring of solitary confinement across youth detention settings. As the trial aptly demonstrated, it is very possible to create workable relationships and the Australian NPM should not be deterred from doing so.
It is also promising that in recent times the Australian NPM Coordinator, the Commonwealth Ombudsman, has been considering and planning to establish a civil society reference group to inform its work. As more states and territories begin to designate their NPMs it is hoped they will also consider, plan and more importantly enact the same.
---
Steven Caruana is a coordinator for the Australia OPCAT Network, a coalition of over 90 non-government organisations, academics, statutory officer holders and interested individuals. Steven is also involved in policy development for the regulation of aged care facilities and monitoring designated mental health units in New South Wales. Steven was formerly a detention inspector for both the Office of the Inspector of Custodial Services Western Australia and the Office of the Commonwealth Ombudsman. In 2018, Steven undertook a Winston Churchill Memorial Trust Fellowship to explore best practice inspection methodologies and OPCAT implementation experiences abroad. Steven visited Greece, Switzerland, Norway, Denmark, the UK, Malta and New Zealand.
Tags
Groups

UWA Public Policy Institute