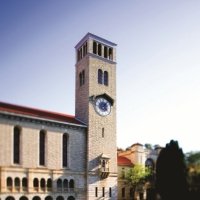 Monday, 9 December 2019
Researchers at The University of Western Australia have secured almost $17 million in federal funding for 11 research projects, including a promising asthma treatment and an important predictive test for parents donating a kidney to their child.

The funding is part of the Federal Government announcement of $437 million for 495 new world-leading health and medical research projects through the National Health and Medical Research Council (NHMRC).

Associate Professor Peter Noble, from UWA's School of Human Sciences, will receive $1.06 million over five years to lead a project investigating how bronchial thermoplasty works to help asthma sufferers.

"Bronchial thermoplasty (BT) is an approved, but not commonly used treatment for reducing severity of asthma," Associate Professor Noble said.

"The aim is to reduce the thickness of the muscular layer that lines the airway passages and in turn the tendency of these airways to collapse and obstruct airflow into the lung, enabling patients with asthma (who often experience breathing difficulties) to breathe more freely.

"However, the mechanism for the therapeutic benefit of BT remains controversial since objective evidence has yet to be presented and placebo effects (patient expectation of a positive health outcome) have been documented.
"This lack of evidence in turn drives physician reluctance to prescribe what seems to be a very promising intervention. Our project has assembled a team of physiologists, clinicians, mathematicians and engineers to establish how BT works and to use this information to determine who should be treated and improve the effectiveness of this therapy."

Clinical Professor Wai Lim, from UWA's Medical School, is leading a team awarded $1.83 million to develop a method of predicting which parent is likely to produce a more successful long-term outcome after donating a kidney to their child.
Professor Lim's research follows recent data that shows children who receive a live kidney from their mother are more likely to experience organ rejection.

Professor Lim said differences in immunological compatibility could account for differences in maternal and paternal kidney transplant outcomes but this needed further investigation and his research would focus on a group of genes that determine tissue compatibility in kidney transplantation.

"Giving up a kidney for a sick child is something very special that many parents of young ESKD patients are willing to do," Professor Lim said.

"We want to make sure that when this happens, transplantation has the best possible chance of long-term success. Knowing which parent will make the most suitable donor will help us do this."

Other projects to receive funding include $1.2 million to prevent infection in preterm babies led by Professor Jane Pillow from UWA's Medical School, and $602,565 to understand how the hidden home environment can impact child development, a project led by Telethon Kids Institute Associate Professor Sally Brinkman.
Media references
Simone Hewett (UWA Media & PR Adviser)                                                            08 6488 7975
Tags
Channels

Awards and Prizes — Media Statements — Research — Science — University News

Groups

Faculty of Health and Medical Sciences — Science Matters