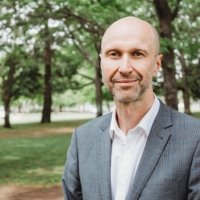 Wednesday, 4 December 2019
Aidan Storer outlines the role of the Australian Treasury's Office in furthering a better understanding of WA's economic and business conditions and the impact of Commonwealth policy on WA businesses, government and the community and the importance of well-functioning stakeholder engagement in doing so.
---
Stakeholder engagement is crucial to the development of public policy. When done well, it enables a broader and stronger evidence base to be gathered, and allows risks to be identified and considered early. It can also highlight synergies between stakeholder and policymaking processes which allows for the development of integrated and comprehensive solutions to complex policy issues. For stakeholders, engagement provides the opportunity to inform policymakers of the environment in which they operate, and where they can meaningfully engage in the policymaking process it is more likely they will have confidence in its outcomes.
The importance of quality stakeholder engagement was emphasised in the recent Independent Review of the Australian Public Service (APS) chaired by David Thodey. In its final report, Priorities for Change, the review called for the APS to be more open and accountable for sharing information and engaging widely, and to develop stronger internal and external relationships. The report argued that 'a fundamental rethink of its key relationships will move the APS to solving problems in genuine partnership' with stakeholders, and that 'the APS must approach these relationships openly and with humility'.
As the pre-eminent economic adviser to the Australian Government, the Australian Treasury takes stakeholder engagement seriously. Each year, we survey stakeholders and our staff to assess engagement capacity, to better understand what is working well and why, and to identify areas for improvement. In a recent survey, we found that stakeholders value their engagement with Treasury and while satisfaction levels are generally high, access to Treasury could be improved. We also found there is scope to improve our formal consultation, and a strong appetite for more two-way engagement beyond formal processes.
Treasury has been using the findings from these surveys to improve the way we engage with stakeholders. They inform the priorities in our stakeholder engagement strategy and the principles, approaches and action plans we develop to enhance our engagement capability. Priorities include deepening our understanding of the Australian economy across all states, territories and regions, and forming stronger relationships with stakeholders and the wider community. Having a permanent presence in Perth has been valuable in this regard.
Established in 2017, the Perth Office has helped Treasury better understand Western Australia, its economic and business conditions, its diverse regions, and the impact of Commonwealth policy on WA businesses, government and the community. We now have greater access to the views of state and local governments, business, academia, non-government stakeholders and communities throughout WA, which informs our approach to policy development and the advice we provide to Government. It has also increased our capacity to raise awareness within WA regarding the economic policies for which Treasury is responsible.
For example, Treasury Deputy Secretary, Paul Verschuer, recently addressed a UWA Public Policy Institute round table on how Treasury supports the development of well-functioning markets that encourage consumer and investor confidence. He highlighted Treasury's role in promoting a stable financial system, sound corporate practices and effective competition, and safeguarding tpublic interest in matters such as consumer protection and foreign investment. This generated lively discussion about the role of government in markets, how to address tensions between ensuring consumer protection while promoting market efficiency, personal responsibility, risk-taking and innovation, and how public trust can be restored in our institutions and markets. It was clear there are differing views on these issues and it highlighted the value in policymakers engaging in forums such as this to draw out a range of perspectives.
The Perth Office has also facilitated Treasury visits to Western Australia's regions to witness conditions first-hand and speak to local governments, businesses and communities. Since 2017, we have visited each of WA's non-metropolitan regions, observing the similarities and differences in their economic and social structures and the drivers of economic outcomes. The insights we gain from regional visits are improving the quality of our policy analysis and the advice we provide to government.
It's through initiatives such as these, as well as our active contribution to Treasury's Business Liaison Program and the building of a visible presence and extensive stakeholder network in Western Australia, that the Perth Office is helping advance Treasury's stakeholder engagement priorities and in doing so deepen our understanding of WA's economic and business conditions.
As Treasury's incoming State Director for Western Australia I'm excited about the opportunity to lead the Perth Office's stakeholder engagement over the next two years. Our engagement will continue to take a variety of forms underpinned by a willingness to be open, to share information and to listen, with the broader objective of helping Treasury deliver on its role of providing advice to the Government that supports the effective management of the Australian economy for the good of the Australian people.
---
Aidan Storer is the Commonwealth Department of Treasury's State Director for Western Australia. He has over a decade of experience with Treasury, including in competition and consumer law, financial services reform, social policy, budget policy and international finance and cooperation, including representing the Australian Government at meetings of COAG, the G20, APEC and OECD. Before taking up the role of State Director, Aidan worked on the implementation taskforce for the Financial Services Royal Commission, and in 2017-18 served as a technical adviser to Papua New Guinea's Department of Treasury. Prior to joining Treasury, Aidan worked in the former Commonwealth Department of Industry, Tourism and Resources and with Austrade in Hanoi, Vietnam. Growing up in Western Australia, Aidan studied at UWA and started his professional career in the WA State Government before moving to Canberra.
Tags
Channels

Business and Industry

Groups

UWA Public Policy Institute