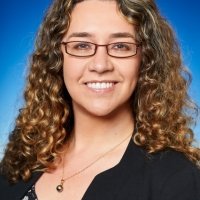 Wednesday, 4 December 2019
Governments around Australia are grappling with the challenges posed by a lacklustre housing construction market and tightened access to finance. Jessica Shaw argues that in developing any national response, federal policymakers must be mindful of the significant role the State Government plays in the Western Australian market through its unique Keystart loan scheme.
---
Public expenditure in targeted portfolios can be a powerful means to simultaneously pursue social and economic policy outcomes.
Over 30 years, the Keystart loan scheme has become a valuable tool of the Western Australian Government, providing access to affordable housing and ensuring the supply of new housing stock. More recently, however, it has maintained access to finance in the constrained post-Hayne Financial Services Royal Commission environment and stimulated activity in an otherwise lacklustre construction sector.
Keystart is both a demand and supply lever that can be utilised depending on the prevailing economic circumstances. It was established by the Dowding Labor State Government in 1989 and assists low to moderate income earners to enter the housing market, who may not otherwise meet the deposit or mortgage requirements of mainstream lenders.
Eligibility in the Perth metropolitan area is based on applicants having a minimum 2% deposit and a maximum income of $105,000 for singles, $130,000 for couples or $155,000 for families.
Whereas for retail finance products, the average family takes over 11 years to accumulate a 20% deposit, under Keystart, it takes an average of 2.5 years. Moreover, clients are not required to fund Lender's Mortgage Insurance and first home owners also enjoy access to the First Home Owners Grant and stamp duty concessions. Properties purchased under the scheme cannot exceed $480,000 in value.
In 2018-19, Keystart approved 2,286 new loans valued at $792.4 million. Three-quarters of these loans were for people who were previously renting and 85% were for first home owners. The scheme particularly supports younger market entrants, with 73% of loans made to 20-40-year-olds. Typically, Keystart acquires up to 40% of the first home owner market each month, but reached as high as 80% in October 2018.
Keystart is intended to provide the vital, but often seemingly unattainable, first step towards home ownership. In many cases, Keystart acts as the bridge from social housing to home ownership.
Applicants undergo rigorous, heavily manualised credit assessments. Keystart officers undertake detailed analysis of an applicant's financial position, assisting them to understand their financial habits, and often helping them to clear personal debt and change spending behaviours. The application process takes, on average, six months to complete.
Keystart customers are highly motivated to perform well, with the program usually representing their only viable opportunity to achieve home ownership. Keystart's loan performance is significantly stronger than the general retail sector's. Much of this is due to the intense assessment process and considerable wrap-around support provided during the term of the loan.
Where defaults occur, they are usually in response to some form of crisis, such as marital breakdown or unemployment. Unlike retail finance providers, Keystart has more options (and arguably a greater social imperative) to assist clients, particularly through recapitalisation at the end of the loan term.
And it works – 91% of Keystart's clients are ahead of their repayment schedule. The total loan book runs at 30% below the industry standard for arrears in default. Foreclosures are also the lowest of any financial institution in the nation. Keystart has the best-performing loan book in the country.
In Keystart, the State has a commercially sustainable, low-deposit but not high-risk, lending business that sets people on the path to financial sustainability. Although clients start on a 'high-doc, sub-prime' basis, they emerge from the scheme as some of the best pre-qualified clients in the retail market.
Keystart is not intended to be a long-term mortgage provider. It is purpose-designed to encourage participants to leave, offering interest rates based on the average of the 'Big Four' banks. Better deals are available in the market: clients are encouraged to build equity, demonstrate loan servicing capacity and then enter the retail market to secure a lower interest rate, thereby freeing Keystart's capital for new clients.
Since coming to office, the McGowan Labor Government has added $921 million to Keystart's book, increasing its lending capacity to $4.8bn. From mid-2019, it relaxed the income criteria for a period of six months, to address declining activity in the housing construction sector.
Typically, between 20,000 and 22,000 new homes are constructed in WA each year. However, 2018 saw only 16,200 homes constructed. Coupled with a $394 million Social and Affordable Housing and Jobs stimulus package, and given that the Keystart application process can take six months, it is intended that these measures will generate activity in housing construction through 2020.
Beyond stimulating supply and demand, Keystart's $480,000 property price limit also sends clear signals into the market about the Government's housing stock preferences. The focus is unequivocally on delivering affordable housing, at a time when builders increasingly demonstrate a preference to build higher-margin, mid-to-high-specification housing, and the retail finance sector has tightened its lending criteria and/or withdrawn significantly from the low-income market, following the Hayne Royal Commission.
Keystart can influence market perceptions of what 'affordable' housing looks like and ensures the supply of particular forms of housing that can be accessed by the lower-income sector of the market that might otherwise struggle to obtain access. It is a significant adjunct to the State's own activities in providing social housing.
Taking the built form one step further, however, mechanisms like Keystart can have a considerable positive impact on occupants' standards of living, insofar as they have the potential to drive particular built forms that can lower overall living costs.
In September 2019, the State Government announced an innovative housing affordability experiment, in partnership with Mirvac and Synergy, to construct a low-cost, 8.4-star energy rating home for a Keystart eligible family. The intent is to understand the ongoing cost savings that can be delivered through building design principles.
Features such as energy-efficient house design, efficient appliances and the incorporation of solar PV and battery energy systems for new builds are typically out of reach for low-income households. Yet energy poverty is growing and its alleviation through reducing basic utility costs is one of the most direct and effective actions that can be taken to lift overall living standards. Reduced energy demand can also deliver a carbon abatement and sustainability dividend.
Keystart's ability to facilitate home ownership is an obvious benefit of this unique housing scheme. Its wider economic benefits, facilitating access to finance in a cautious retail market and promoting employment in the housing construction sector, are also significant. However, the capacity for schemes such as Keystart to proactively target and encourage the development of specific types of housing should not be underestimated and could significantly improve the quality of life for vulnerable WA families, in addition to facilitating a move towards a more affordable and sustainable energy economy.
---
Jessica Shaw MLA BA(Dist) BA(Hons) LLB(Hons) LLM FAIE is the WA Labor Member for Swan Hills in the WA Legislative Assembly and chairs the parliament's Economics and Industry Standing Committee. Prior to entering parliament, Jessica was a commercial executive in the energy industry for over a decade, and enjoyed a prior career in foreign affairs as the Political and Economic Attaché to the British High Commission and adviser to the Senate Foreign Affairs Defence and Trade Committee. She has four degrees, including a Master of Laws from the University of Cambridge. In November 2019, Jessica was made a Fellow of the Australian Institute of Energy.
Tags
Channels

Business and Industry

Groups

UWA Public Policy Institute